Mayor Charles Watts
Mayor's Office: 828-879-2125
828-443-0881
mayor@valdesenc.gov

Office Hours - Valdese Town Hall
Mondays & Wednesdays 9am-1pm

What I love about Valdese is the small town quaintness, with all the amenities of a larger city but without the crowds. Walking down Main Street to grab coffee and a donut or a burger and a coke and chatting with a police officer downtown. Visiting the library for a good book or the recreation center for a game of hoops. Enjoying nature with a visit to McGalliard Falls Park or Valdese Lakeside Park. The sense of community with hometown sports and the music filling the streets on a summer Friday night. Our greatest asset is our citizens. Folks who greet you with a smile and a handshake. Neighbors who are always willing to lend a helping hand.

Goals:
I want to see Valdese grow and prosper and continue to be a welcome place for families, young and old to call home. We need to continue our effort to develop affordable housing for all. I would like to see more entrepreneurship, with the development of both small and large economic growth projects. And we must address our aging infrastructure.
Paul Mears
Alternate Treasurer
Ward 2
828-879-2186
pmears@valdesenc.gov

I have lived in Valdese for nearly 29 years, raised my family here and built a successful business right in the heart of this beautiful town. I feel strongly that Valdese is one of the best small towns in America to raise a family or enjoy retirement! Walk thru our downtown and you will see historic buildings, thriving small businesses, beautiful parks and smiling, friendly faces. Only a one hour drive to popular places such as Boone, Asheville and Charlotte--Valdese is situated perfectly in the Foothills of Western North Carolina to continue to be a desirable place to live due to its wonderful climate, small town atmosphere, safe streets and low cost of living.

As a new member of the Valdese Town Council I want to continue to see our town provide excellent services to our citizens at a relatively low cost compared to other municipalities our size. Over the next five years we should continue our focus and attention on improving investment opportunities for affordable housing, whether it be apartment living or single family dwellings. New families moving to our town will improve our tax and services receipts and diversity. My desire is to be as open and honest with our citizens regarding issues that our town faces and to always welcome suggestions, questions and comments. My hope is to look back five years from now and see a town that is a more attractive place to live and one that is in a sound financial condition.
Tim Barus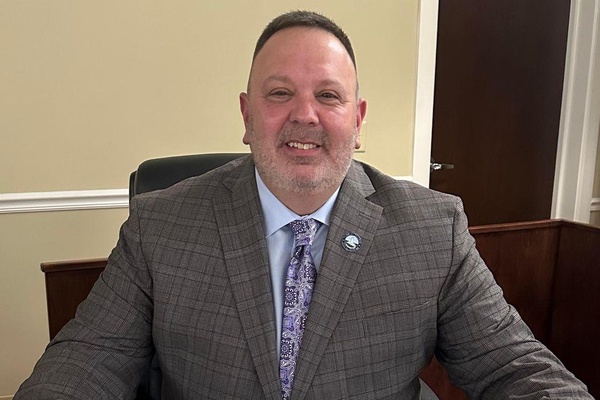 Ward 1
828-217-9642
tbarus@valdesenc.gov

My Waldensian heritage is what fuels my passion and love for this town. My Great Grandfather John Peter Barus, helped lay the foundation for this town, as he muled the rock from his land and helped build the Old Rock School. Since then, my family has been an integral part of this town. It is my heart's greatest belief that Valdese is the "Crown Jewel of the Catawba River!" From its small town feel and family atmosphere, it is always ready for anyone to call it home. We have great schools that are both academically and athletically successful. Go Wildcats!!! There are several restaurants that are just as inviting as grandma's dinner table and yet they offer a diversified range of cuisine. Our town also provides most of the amenities as a large city, but on a much more family friendly scale.

As a Valdese Town Council Member, I want to work with my fellow council members to help preserve the heritage, and still create a future that will allow the town to grow with the future. It is also my main goal to serve this town by being as transparent and open as I can be. I feel that anyone can easily fall in love with the appealing charm that this town has to offer.
Rexanna Lowman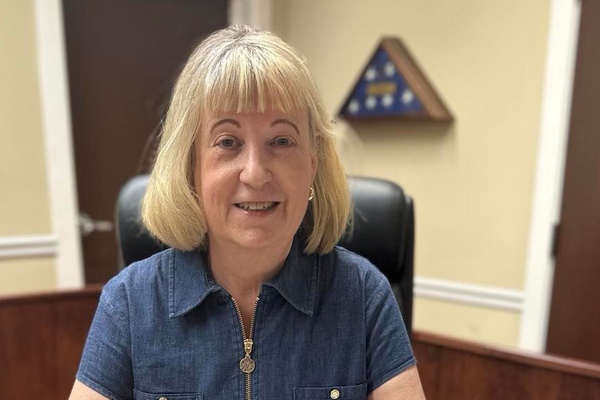 Treasurer
Ward 3
828-432-7049
rlowman@valdesenc.gov

I have lived most of my life in Valdese. I was educated in the Valdese schools and returned to this town to begin my career as an educator. I love the small town atmosphere. As part of my day, I enjoy walking from my house through town each morning. This walk reinforces the things that I love about Valdese. I go by the Valdese Recreation Center and see the women and men in the pool enjoying exercise or lap swimming. I see people returning books at the Valdese Library and folks running into the post office before work. I get to smell the aroma of fresh bread being baked at the bakery. How lucky am I to live in a small town like Valdese!

As a town council member, I want to work with all citizens to make Valdese an attractive and exciting place to live. The town needs to work with economic development entities to attract new industry. In addition, the development of new housing further supports the town. The Valdese Lakeside Park will shape our future. Replacing and improving water lines and upgrading infrastructure should be a priority.
Frances Hildebran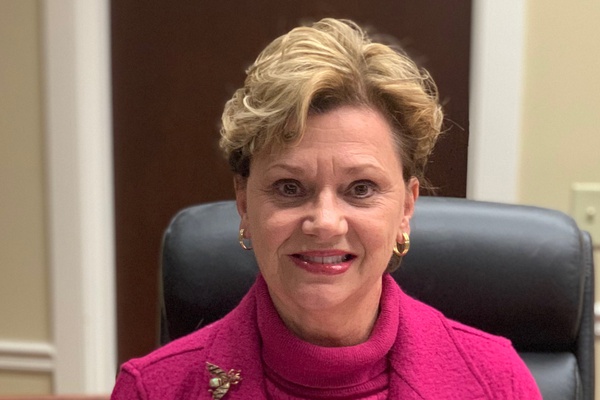 Mayor Pro -Tem
Ward 4
828-201-9107
fhildebran@valdesenc.gov

I love the quaint small town atmosphere where you can walk Main Street and smell bread baking. I love the fact that you can drive two miles and experience nature at it's best with a beautiful lake, walk on numerous trails, listen to the birds sing and hear the streams flowing over the rocks. My goals for the community are to see it prosper and thrive with new affordable housing, economic and infrastructure development and continue to be a friendly and welcoming community that young and old can enjoy for years to come.
Tim Skidmore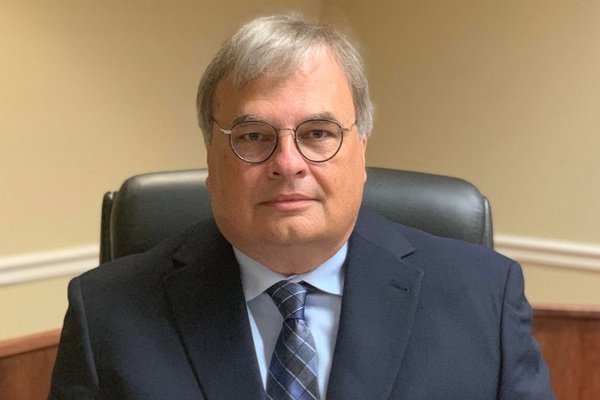 Ward 5
828-874-3503
tskidmore@valdesenc.gov

Except for two years that I lived in Charlotte while attending UNCC, I have lived my entire life in Valdese. Born at Valdese General Hospital, attended Valdese Schools, gone to church at Valdese First Baptist, worked at Valdese companies for 26 years, you could say I am from Valdese. I love this community and would live nowhere else. It is now time to give back what I owe to the town of Valdese for all those years that it has sustained me and my family. My grandfather moved to Valdese in the early 30's and raised my father and his siblings here. My love of Valdese comes natural by way of my father who loved Valdese, especially Valdese High Football! He would take me uptown with him when I was small were I met a lot of the older gentlemen, some Waldensian, who built this town and made it what it is. It was not lost on me even at a young age what these people had created. "Valdese the Friendly Town" was on the town water tank, and it was certainly so!

Times have changed for our town. Many of the industries and businesses that contributed to the success that made Valdese are gone. We must be creative in our approach to the future of Valdese. New ideas are needed to revive Valdese business prospects. We need to shamelessly promote our town to the outside, let it be known we are open for business and welcome those that would join us. So few towns our size have the infrastructure and facilities in place that Valdese possesses. It is all here, ready and welcoming.

As your Councilman for Ward 5 I will strive to hold up my end. I am a builder by nature and profession. We must be moving forward with our town and its' citizens always in mind. It is often easy to become complacent or critical. I promise to do neither.

Tim Skidmore
Valdese Tiger
For filing information and municipal election information click on the links below: