Streets Division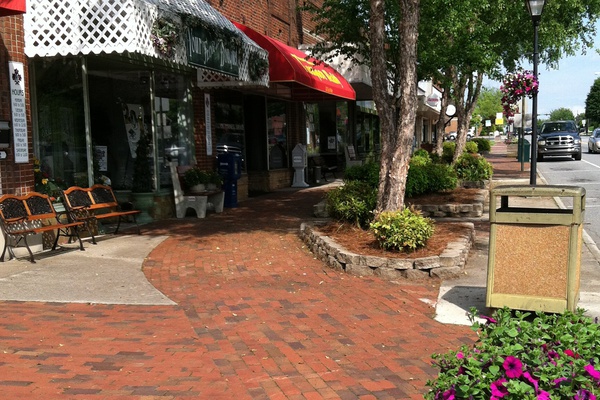 Responsible for cleaning and making minor repairs to the town's streets and sidewalks, replacing street and highway signs, mowing public right-of-ways, cleaning debris from storm drainage system, picking up brush and junk, collecting leaves from roadside with a vacuum year-round and clearing ice/snow from streets during the winter months.
Buildings & Grounds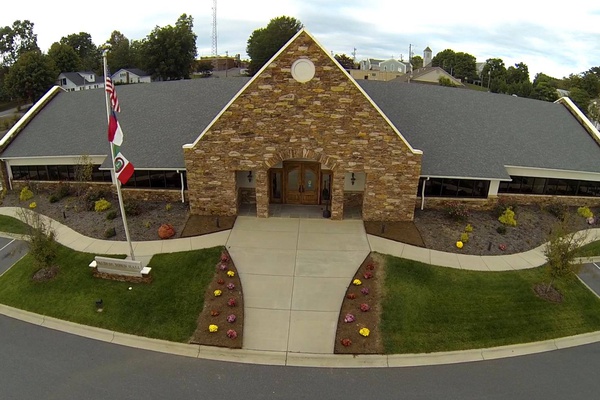 The Valdese Buildings and Grounds Department maintains lawns at Town Facilities including Valdese Town Hall, Public Parks, Cemetery and Street Right of Ways. The Department works with funeral homes and monument companies to assist families in their burial needs. In addition to maintaining and beautifying all town entrance ways, shrub and flower beds, the Building and Grounds Department also maintains the Central Business District and downtown planter beds. The Department assists all town departments and facilities with Building Repairs and Maintenance, including plumbing, electrical and all other general maintenance.
Public Works Administration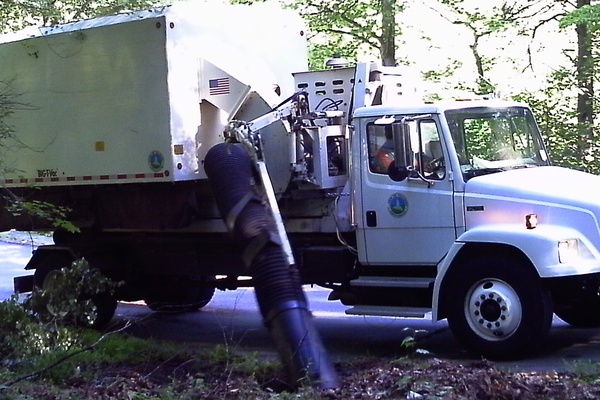 The Public Works Office receives all calls, request, and/or complaints and dispatches them to the proper division for resolution. Public Works Maintenance services all town vehicles and equipment.
Follow this link to request service: Citizen Request Center
PUBLIC WORKS: 828-879-2128
Valdese Public Works is one of the most visible departments in the Town government. Located at 100 Whisnant Street in Valdese, the department is responsible for numerous citizen services ranging from leaf pickup to waterline maintenance. Follow this link for the rates & fees schedule for 2023-2024. 
1. Valdese Public Works will deliver a flatbed truck to your home for debris removal. The flatbed use fee is $75.00. This fee is due to rising landfill costs. 
2. Removal of Construction Debris is $75.00 per load. 
---
How to Make Public Works Work for You
If you need town assistance, take the following steps before making your initial call.
Write down the specific location of the problem area.

Be prepared to give your name and telephone number.

Be prepared to answer questions regarding the nature of your problem.  
Providing the necessary information will allow our employees to serve you better. 
---
What Happens When I Call Public Works? 
When you call Public Works:
Office staff will generate a work order based on the information you give.

Supervisors schedule jobs based on priority level and location (emergency calls receive priority attention).

Field crews perform work according to the established schedule.

Our goal is to provide prompt service for all issues brought to the attention of our department. Your patience is appreciated, as some needs may take longer to address.