Oversized Cardboard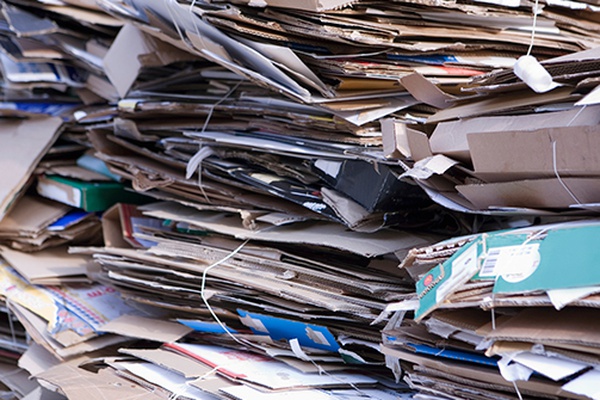 WHAT TO DO WITH LARGE CORRUGATED ITEMS THAT WILL NOT FIT IN THE RECYCLING CART?

A cardboard recycle dumpster is available 24/7 at the Public Works Facility. Or call Public Works at 828-879-2128 and request curbside pick-up as a part of rough trash services.
Household Waste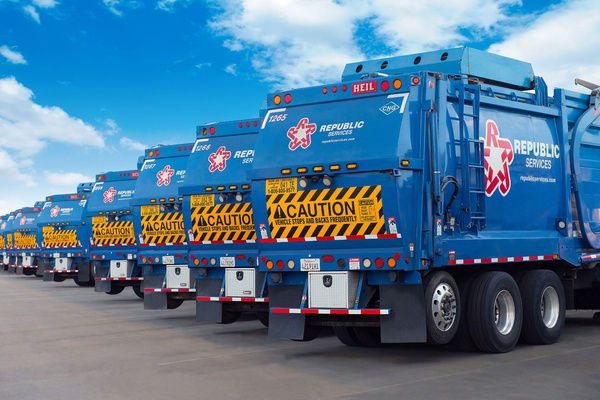 The Public Works Department partners with Republic Services for routine garbage collection and other waste removal services.

Collected once a week on Monday - Thursday. The Buggy should be placed at roadside by 6:00 a.m. the day of pickup. After collection, the Buggy should be removed from the roadside by the following day. All trash placed in the Buggy should be contained in a plastic trash bag that has been tied shut. Residents are responsible for keeping their Buggy clean. Medical waste must be disposed of in closeable containers that prevent leakage and penetration from needles.

The Town & Republic Services may refuse to service any Buggy that contains waste that is not permitted to be stored therein.
Yard Waste
The Town of Valdese offers year round Brush, Leaf and Yard Waste Pick Up rotating bi-weekly on the North & South areas of Town. Brush may be up to eight feet long and up to seven inches in diameter. We do not however pick up stumps or brush generated from lot clearing.

Leaves and Yard Clippings are picked up weekly by Public Works. Please put those items at the curb, no farther than 5 feet from the edge of pavement, so they may be accessible with automated equipment. Be aware of pile location, please don't place under power lines or near fire hydrants. Do not mix sticks of other debris with leaves and yard clippings.

Yard Trimmings: Heavy duty bags; less than 25 pounds
Tree Limbs: Separated from other yard trash; limbs no larger than 7 inches in diameter and 10 feet long
Leaves: Collected as needed, residents should place leaves within 6 feet of the roadside. Residents should try to keep leaves free of sticks, rocks, and dirt.
White Goods & Rough Trash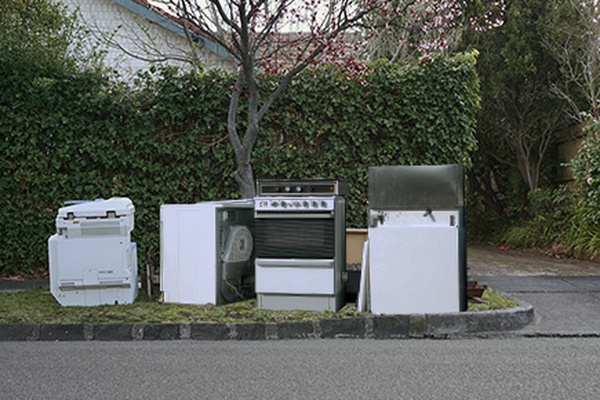 Furniture, appliances, mattresses, boxed/bagged trash
Collected within 14 days of placed request. Call 828-879-2128 to schedule pick-up of rough trash from the Town of Valdese

Wood Products: Separate from other trash and no larger than 7 inches in diameter and 10 feet long
Appliances: Doors must be removed
Tires: (off rim) Collected as needed at a cost of $5 per tire to the resident
Recycling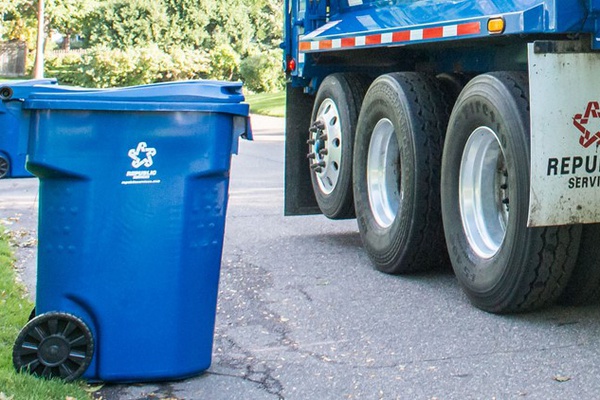 Caring for the planet at home has never been easier with recycling pickup at the curb!

Aspirational or "Wishcycling" has become a problem and entire recycling loads can end up in a landfill due to contamination by a well-intentioned recycler. Educate yourself and become familiar with the basic rules of recycling so your good intentions aren't wasted. Recycling guidelines can vary by location, so be sure to adhere to the rules in your area. - Republic Services www.republicservices.com/recycling-guide

What can be recycled: Newspapers & Magazines, Drink cans & food cans, Plastic bottles & jugs, Glass - Clear, Brown, Green
Items NOT Collected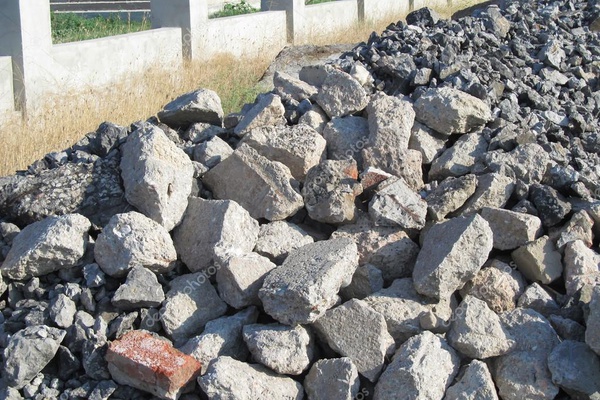 THE FOLLOWING ITEMS SHOULD NEVER BE PLACED IN YOUR BUGGY:
Liquids of any type, yard waste, hazardous waste, construction debris, or animal carcasses.

**NO LEFT OVER CONSTRUCTION WASTE WILL BE PICKED UP**

No stumps
No brush piles placed in a location that may jeopardize the safety of a Town employee (e.g. under power lines)
No brush piles resulting from the clearing of property
No brush larger than the stated size
No left over construction waste or materials: Shingles, Bricks, Blocks, Sheetrock, Insulation, Ashes, Hot Coals, Etc.
No hazardous materials: Paint, Gasoline, Antifreeze, Motor Oil, Solvents, Etc.
The Town of Valdese Public Works Department strives to guarantee quality services for our residents. The Public Works Sanitation Division oversees the collection of residential & commercial solid waste throughout Town. Recycling facilities are available to the residents of Valdese through this division. All other requests please use the CITIZEN REQUEST CENTER - We are happy to serve our Valdese Residents and make every effort to provide a litter free community for all to enjoy. 
---
2023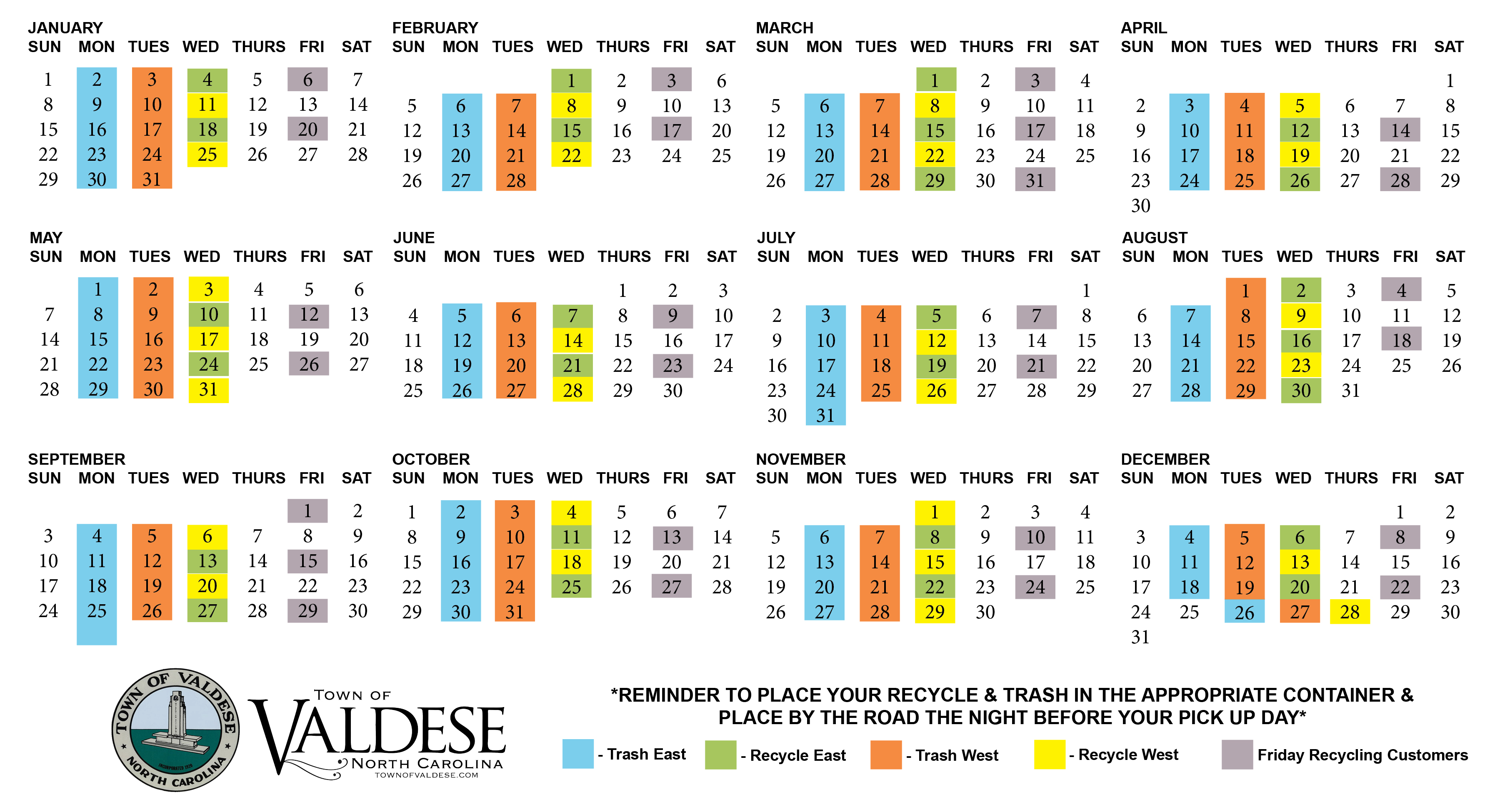 ---
2024
---