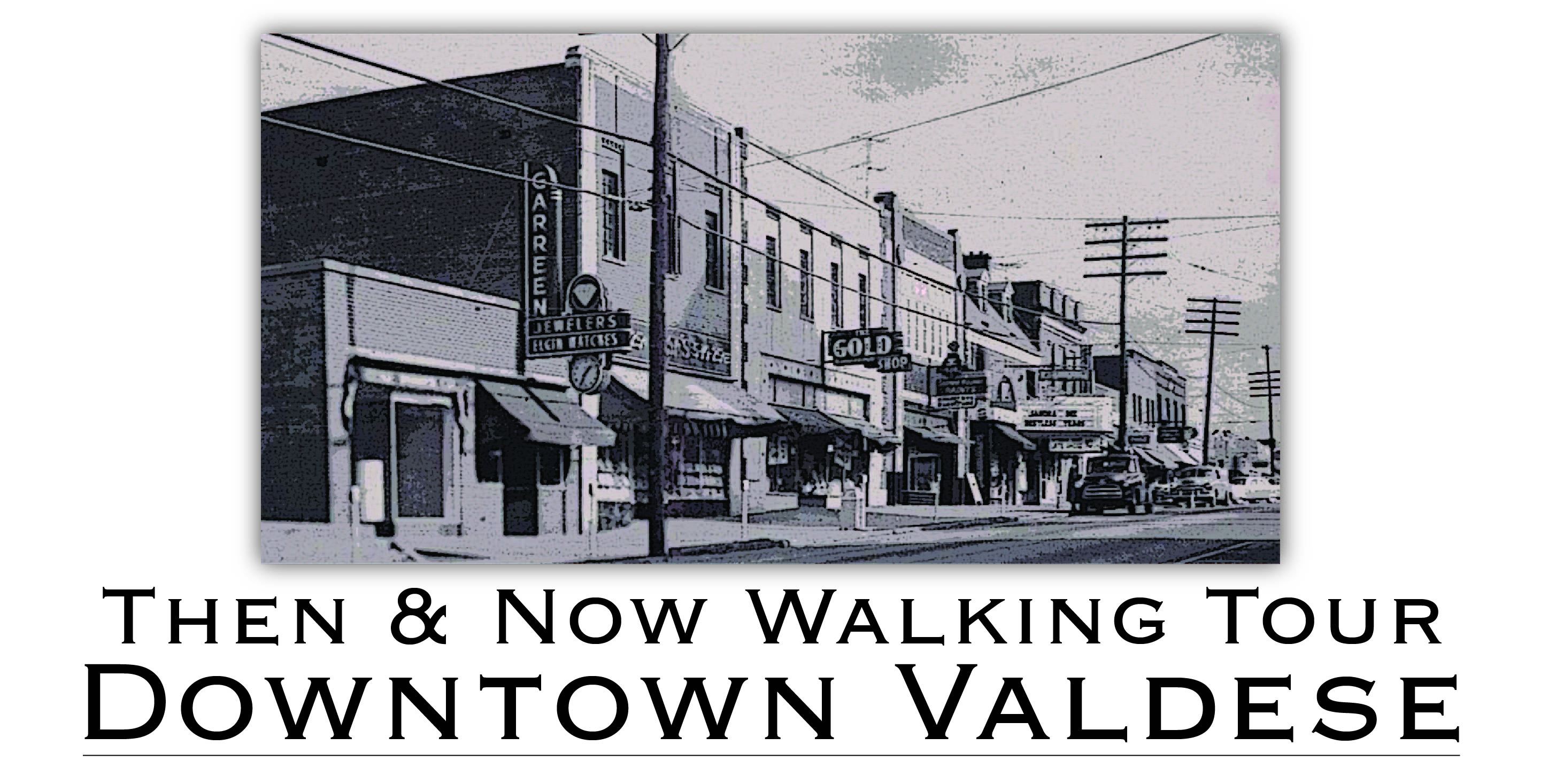 Take a walk through the past in Valdese! 
The Valdese Main Street Program began working on this unique project in the Spring of 2016. Since then, the Valdese Main Street Promotions Committee has put in numerous volunteer hours to combine stories and photographs in order to create this tour. The Promotions Committee wanted to offer a tour of the past to visitors and residents alike. From this project, the tall tales of Downtown Valdese began to emerge. These stories passed from generation to generation are shared as the visitor/resident strolls down Main Street looking at the featured buildings. This Valdese Main Street Project allowed the committee to capture pieces of history that could have been forgotten. The Then & Now Walking Tour will be offered to visitors at the Valdese Tourism Office located at the Old Rock School and on the Town of Valdese website, visitvaldese.com.
Mission Statement: The Valdese Main Street Program is a community based organization devoted to the redevelopment of Downtown Valdese as an ideal place to live, work, play and retire by embracing: 1) Our unique Waldensian Heritage 2) A positive environment for existing & new businesses 3) Opportunities and experiences for arts, cultural and recreational for all ages.
Become a part of the Valdese Main Street effort by calling 828-879-2129 or contact Morrissa Angi at [email protected]