Stay-At-Home Order Info
Posted: 2 months, 1 week ago
---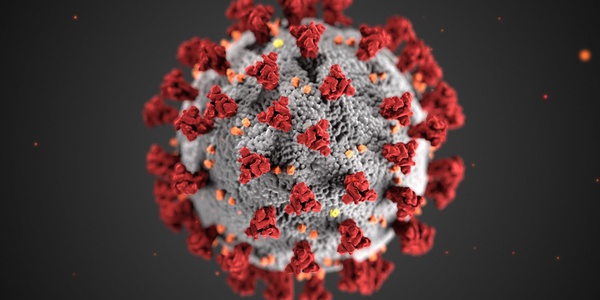 So, what is the stay-at-home order?
It means people should stay at their residence and limit social interactions and travel for essential activities or essential business purposes.
When does the Order take effect?
The Order takes effect on Monday, March 30 at 5:00 PM
When will this Order be lifted?
This Order is valid for 30 days through April 29, 2020 but can be revised or extended.
Is this Executive Order mandatory or is it just guidance?

This Order is mandatory. All persons and other entities are required to comply if they do not fall within the exemptions that are specified in the Order.
What businesses will remain open?
Grocery Stores

Healthcare Providers

Pharmacies

Childcare Providers

Restaurants that provide take-out, delivery, or drive-thru

ABC Stores & Beer and Wine Stores

Hardware Stores

Post Offices

Office supply stores

Gas stations & Convenience Stores

Veterinarians & Pet Supply Stores

Places of Worship
*for full list please reference executive order
Can I leave my home to visit friends or family members?
Individuals may leave their homes to care for a family member or friend, or to help their family member or friend get essential goods or receive necessary health care. Individuals should not visit with friends or family members if there is no urgent need.
Can I visit loved ones in the hospital, nursing home, skilled nursing facility, or other residential care facility?

You may visit a hospital or other healthcare facility only to obtain health care services and supplies. Do not visit a nursing home, skilled nursing facility, residential care facility or any other long term care facility unless it is an end-of-life visit.
What can I do?
Perform tasks essential to health and safety (seeking emergency help, getting medical supplies or medication, visiting a doctor or veterinarian)

Grocery shopping

Purchasing automobile supplies

Pick up food from restaurants

Outdoor activity (walking, hiking, running, golfing or biking)

Go to work at a business deemed essential

Travel to and from a place of worship

Take care of others (This includes attending weddings and funerals provided they comply with social distancing requirements and mass gatherings)

Volunteering with organizations that provide charitable and social services
*please practice social distancing if you choose to do any of these!