Valdese Awarded 2016 AWOP Award!
Posted: 2 years, 2 months ago
---
The United States Environmental Protection Agency awarded The Town of Valdese Water Treatment Plant the 2016 AWOP award at last night's Town Council meeting. "The Area-Wide Optimization Program provides tools and approaches for drinking water systems to meet water quality optimization goals and provide an increased – and sustainable – level of public health protection to their consumers" -epa.gov
Congratulations to Jerry Conley, Water Treatment Plant Director and staff! Valdese was one of 14 municipalities in the region to receive the award and one of 50 in the state!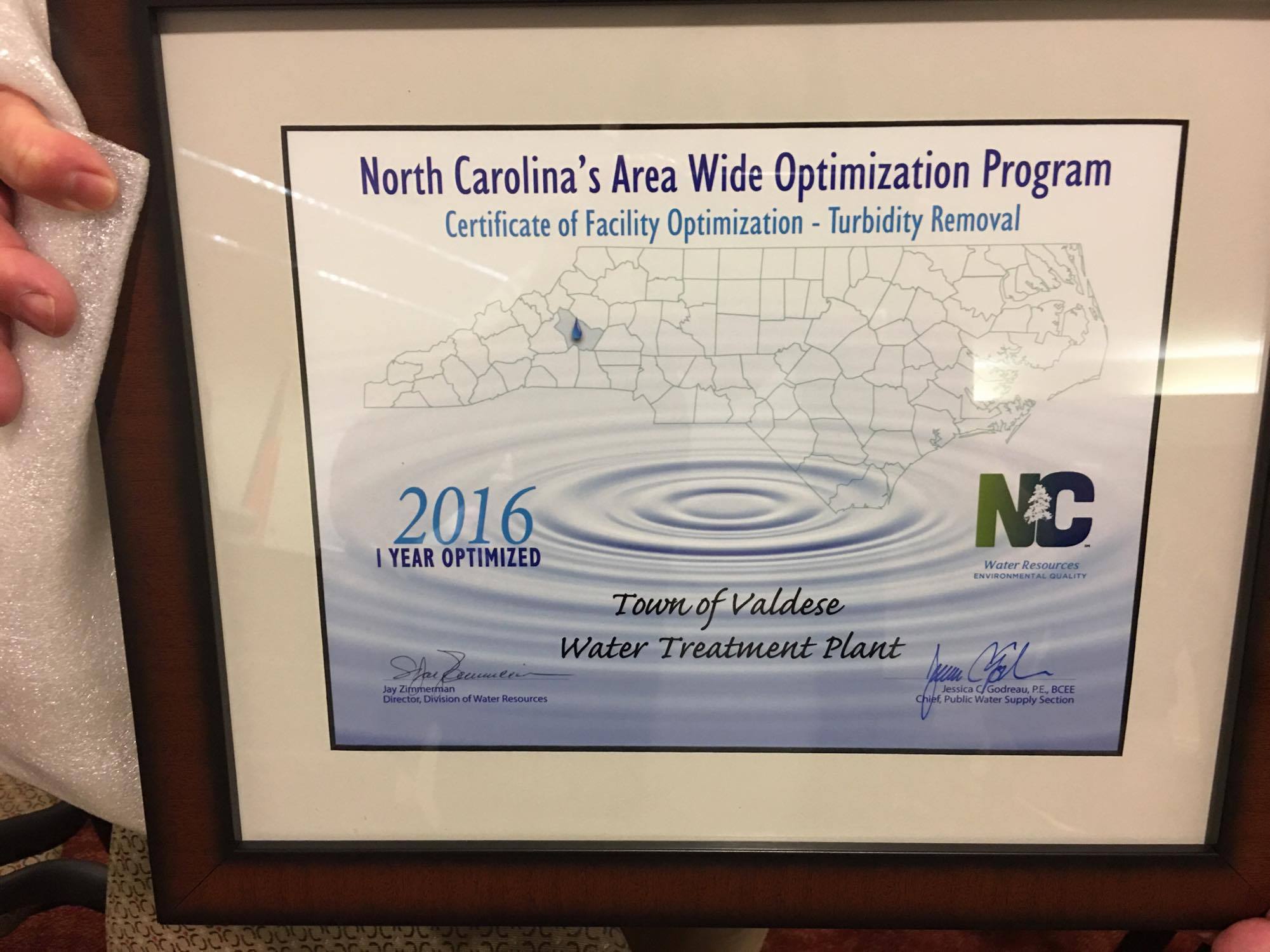 Recent Posts
Categories
Feeds
RSS
/
Atom