New Ladder Truck!
Posted: 2 years, 9 months ago
---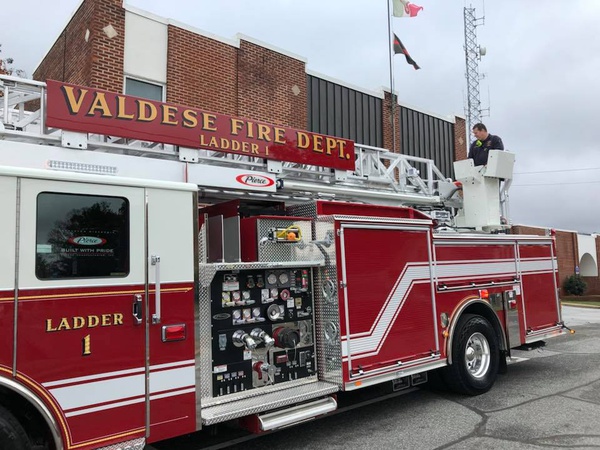 The Town of Valdese just got safer! Check out the new 75 foot ladder truck! The new truck will replace the 1985 model truck that has a 50 foot ladder. In addition to the increased ladder height, the new truck carries an increased amount of pre-connected hose (provides for faster deployment of hoselines). It also provides increased amount of equipment compartments and is a multi-purpose truck - Ladder, Pumper, Rescue component and medical component. The new truck will make its debut in the Valdese Christmas Parade on December 2nd at 10am.
The 1985 model ladder truck will be surplussed and the funds from the sale will go toward Fire Department improvement projects.
Thank you tax payers of Valdese for supporting public safety in our community.
Recent Posts
Categories
Feeds
RSS
/
Atom