New Automated Solid Waste Program!
Posted: 2 years, 1 month ago
---
A NEW Automated Solid Waste Program is starting for Valdese on July 31st.
New carts will be delivered the week of July 24th with an instruction sheet and collection schedule. **Your solid waste collection day may change!** Old carts (Barlow Buggies) will need to be placed at the curb for pickup on your previous collection day. This is a similar service to the Recycling Program that was launched with Republic Services in 2016.
Most questions are answered in the instruction sheet that is delivered with the new carts and this information can also be found online at townofvaldese.com. If you have any additional questions, please contact Valdese Public Works at 828-879-2128.
Download the Instruction Packet Here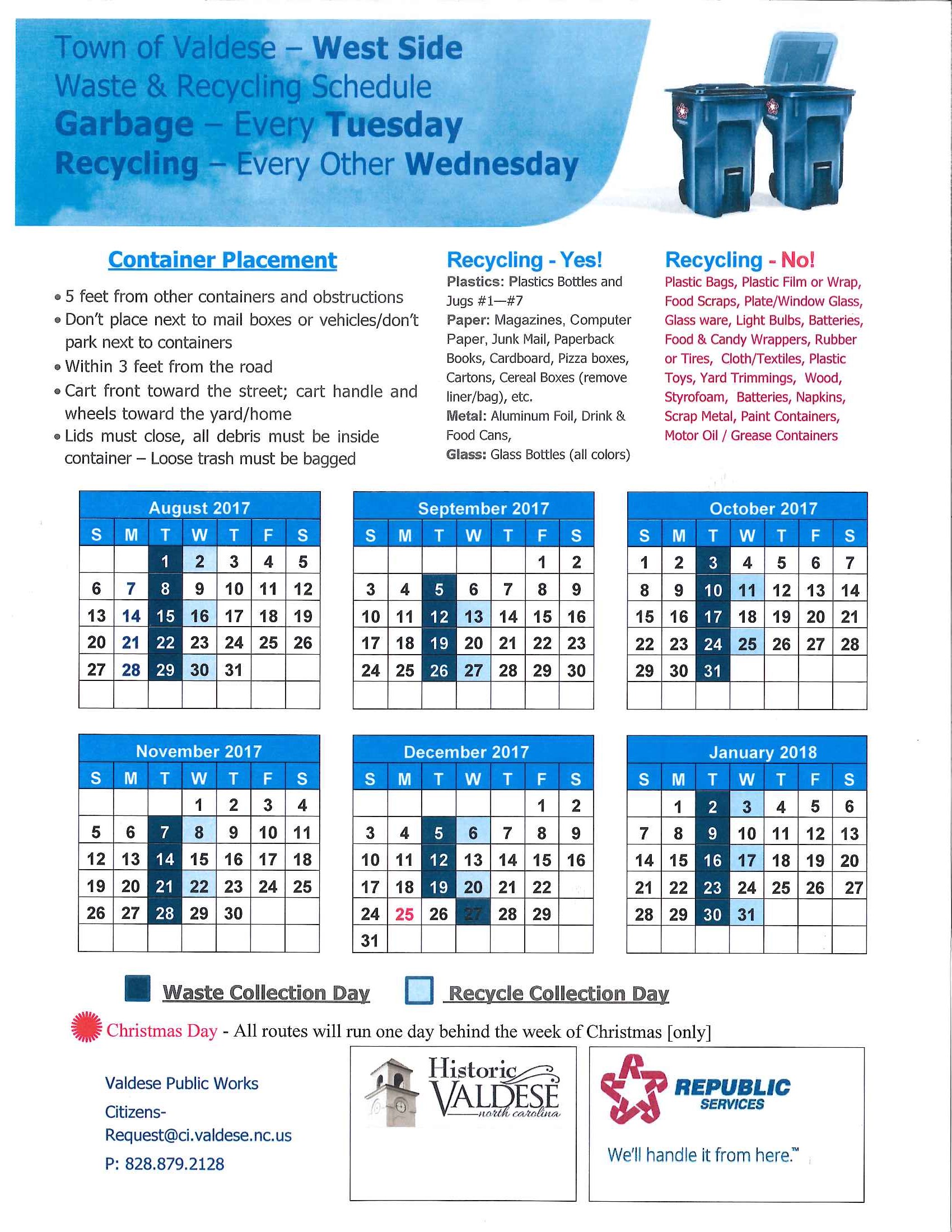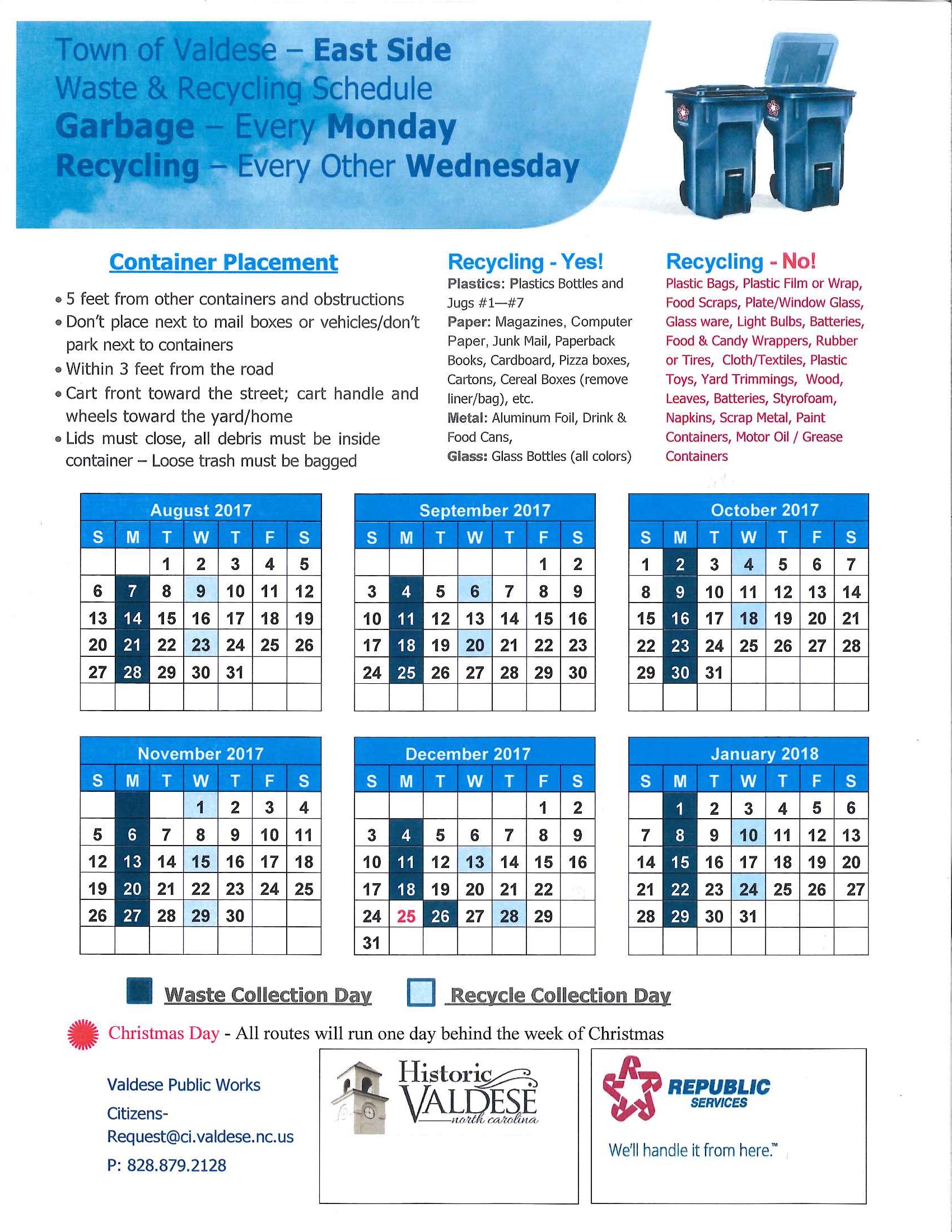 Recent Posts
Categories
Feeds
RSS
/
Atom