Merchant Announcements 5/15
Posted: 8 months, 1 week ago
---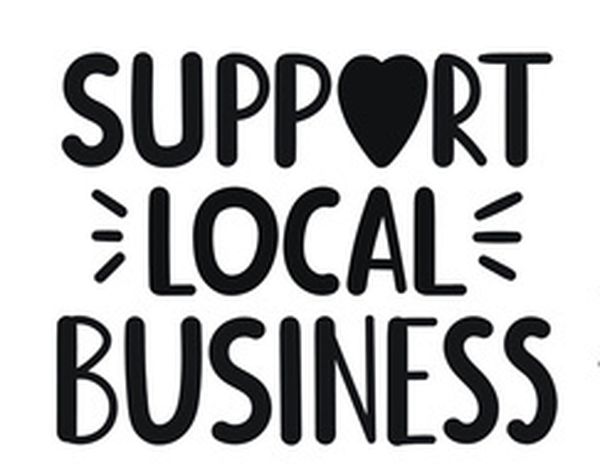 Announcements from our businesses...
112 Main Street W | 828-443-6270

"These are tough times for small business and we are going to help our "neighbors" in Valdese!!! We will be printing T-shirt's with this logo on the back and your favorite Valdese business logo on the front. They will be available for $20 and $10 will go to the business!!! We will have samples of participating businesses posted soon.

If you are a business owner/ manager that wants to participate please message me!!! There is no cost to the business!!! We want to keep downtown Valdese going!!! We will get through this together!!"

Shop small while supporting all small businesses! Buy a shirt that gives back!
118 Main Street West theleveepub.com

Get you growler-to-go for the weekend today from 4:30-7pm!
BLESSED MAMA PLUS SIZE BOUTIQUE

"Blessed Mama Boutique ill be slowly reopening This week 5/14th from 2-6, and on 5/15 from 3-7 . We will be taking all necessary precautions to keep us all safe. Come see us. We have missed you and All Consignment will be $8.00 or less. We are cleaning out all of our inventory to start fresh. Also we are now accepting consignment for Summer."
CLASSIC PLASTIC TOYS & COLLECTIBLES

"We are OPEN!!Please note, we will be practicing social distancing & following store occupancy guidelines at all times.

☣️

If you are sick, please stay home.

☣️

We want everyone to stay safe."
JASON COX- STATE FARM INSURANCE
"We are OPEN Monday thru Friday 9am to 4:30pm last tour must start no later than 3pm and we are open Saturday 10am thru 3pm with the last tour starting no later than 1pm. Adults $10 Seniors $8 students $6
Valdese, North Carolina 28690-1256 USA
Recent Posts
Categories
Feeds
RSS
/
Atom