CMT Gives Back to Valdese!
Posted: 2 years, 4 months ago
---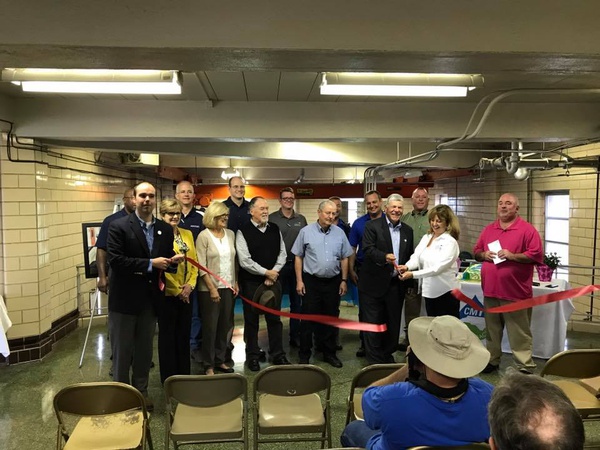 NCRWA attended the CMT Gives Back reveal in the Town of Valdese. The town had its filter water flume redone at its water plant. It was a project with unique challenges, valued at around $50,000 dollars! A big congratulations goes out to that town. More details to come and look for the article in the next edition of The Tarheel Pipeline.
The Town of Valdese Water Department received a grant from Carolina Management Team to repair the flume that carries Valdese water from the basins to the filters. Without this flume the Valdese Water Department could not supply water to its town residents and other water users. The Water Department is very fortunate and blessed to receive this grant. The Carolina Management Team offers a yearly grant to help municipalities with projects that are difficult to afford due to budget restraints. The project they fund typically cost less than $50,000.
The project has to be important enough to the municipality's delivery of water services that without the project being completed, the municipality may experience a stoppage of services. The Town of Valdese Water Department fell into this category and are very thankful to CMT for helping make this project a success. The Water Department was equally fortunate to receive Xylem Pumps to supply a bypass for free, so that CMT could complete the project to fix and paint the flume. This bypass could exceed $20,000 in cost. The partnership between these two companies resulted in a completed project estimated at $70,000 final cost, granted to the Town of Valdese Water Plant for free. The Town of Valdese Water Plant Director, Jerry Conley, would gladly refer either one of these companies to any municipality looking for solutions with painting or pumping issues.
For more information about this project contact the Valdese Water Department at 828.879.2127
Recent Posts
Categories
Feeds
RSS
/
Atom