Accepting Bids on Property on Harris Ave
Posted: 1 year, 9 months ago
---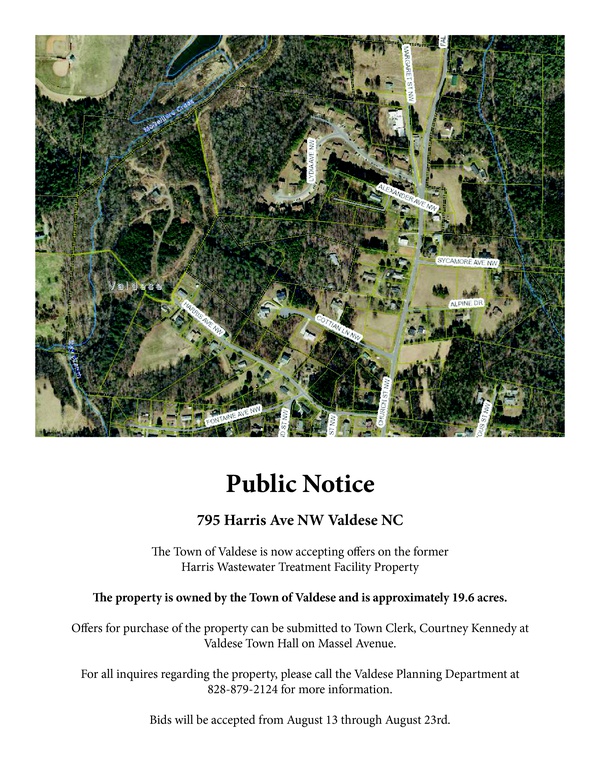 Public Notice
795 Harris Ave NW Valdese NC
The Town of Valdese is now accepting offers on the former Harris Wastewater Treatment Facility Property
The property is owned by the Town of Valdese and is approximately 19.6 acres.
Offers for purchase of the property can be submitted to Town Clerk, Courtney Kennedy at Valdese Town Hall on Massel Avenue.
For all inquires regarding the property, please call the Valdese Planning Department at 828-879-2124 for more information.
Bids will be accepted from August 13 through August 23rd.
Recent Posts
Categories
Feeds
RSS
/
Atom