The Valdese Water Plant is located on Lake Rhodhiss, the second lake on the Catawba River. Lake Rhodhiss covers 3,515 acres and contains 22 billion gallons of water. The Valdese Water Department completed an expansion in 1996 and is capable of treating 12 million gallons of water per day (mgd) using conventional surface water treatment methods of chemicals, sedimentation, and filtration. The plant is currently treating 3 mgd which leaves a reserve capacity of 5 mgd. Seven finished water storage tanks have a capacity of 8.5 million gallons.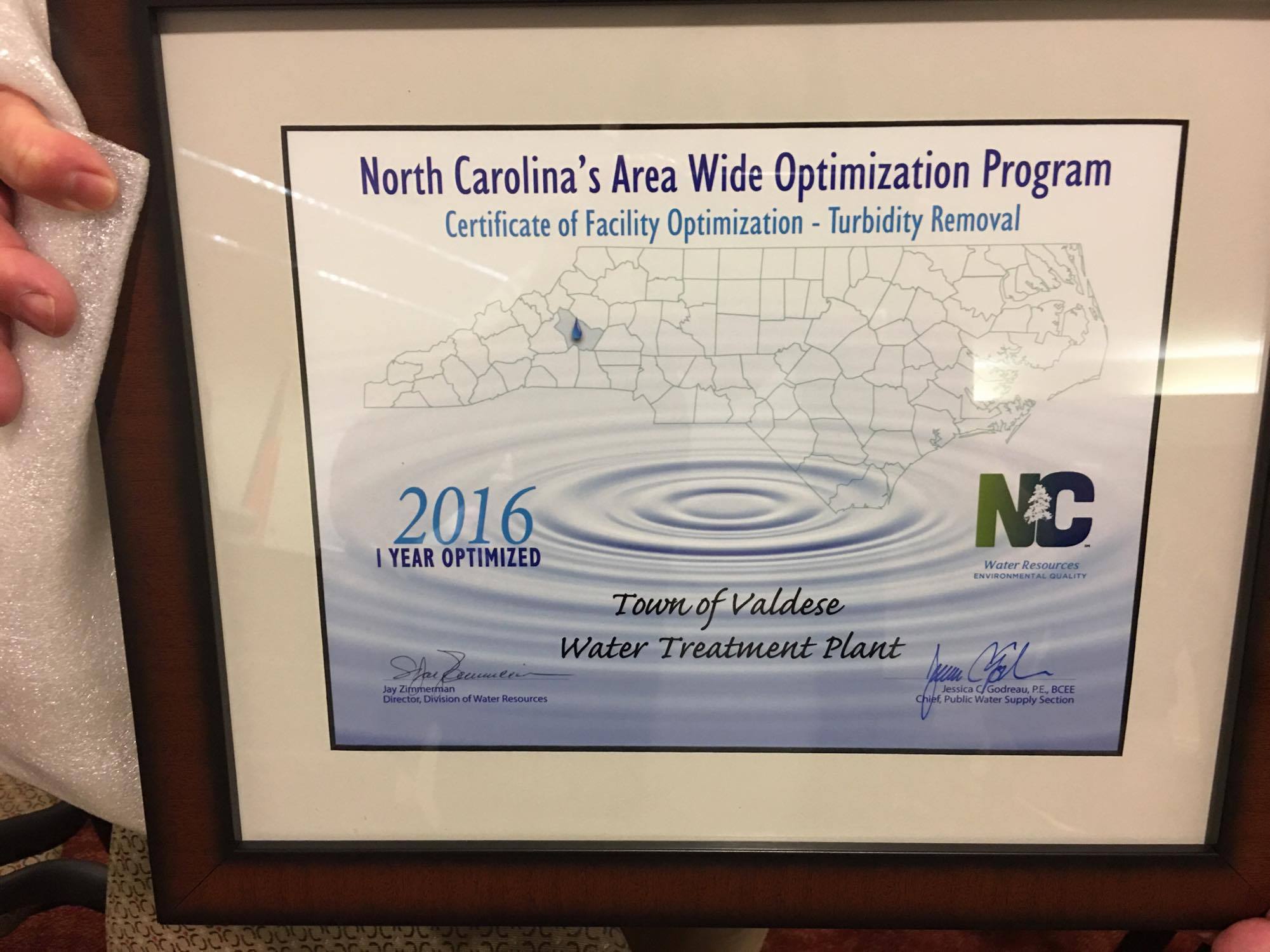 June 26, 2017: The United States Environmental Protection Agency awarded The Town of Valdese Water Treatment Plant the 2016 AWOP award at last night's Town Council meeting. "The Area-Wide Optimization Program provides tools and approaches for drinking water systems to meet water quality optimization goals and provide an increased – and sustainable – level of public health protection to their consumers" -epa.gov
Congratulations to Jerry Conley, Water Treatment Plant Director and staff! Valdese was one of 14 municipalities in the region to receive the award and one of 50 in the state!
The water plant provides tours for school groups and works with school science projects relating to water resources. The goal of the water plant staff is to provide clean safe drinking water at a reasonable cost by efficient operations.
CONTACT INFORMATION

Superintendent
Jerry Conley
Telephone
(828) 879-2127
To access the NC Water & Wastewater Dashboard Online click here.