Valdese Lakeside Park is a 300 acre parcel of land that follows McGalliard Creek & Lake Rhodhiss and is located approximately 3.7 miles from Downtown. Where is there 300 acres of lakefront undeveloped land in Valdese?
---
Click here for a map to the entrance of the park
In partnership with Destination by Design & Friends of the Valdese Rec, the Town of Valdese has been working on the Master Plan for Valdese Lakeside Park. Through grant funding, industry contributions and pledges from numerous citizens, the property for Valdese Lakeside Park was purchased in January 2018. Plans for developing the parcel are underway and the overall goal is to create an outdoor tourism attraction that will include; Welcome Area, Parking Area, Restrooms, Large Shelter, Picnic Tables, Outdoor Fitness, Paved Trails, Pump Track, Kayak Launch & Pier, Dog Park, and Playground. 
Presentation by Destination By Design  |  Presentation by Town Manager Seth Eckard

The Valdese Lakeside Park land was purchased with contibutions from the following organizations: 
NC Clean Water Management Trust Fund awarded the $673,000 grant to help purchase the land.
‎PARTF grant for $300k for the land purchase
Rostan Family Foundation – donated $300,000
Kellex Seating donated $100,000 to the purchase of the land and park amenities
Carolinas HealthCare System Blue Ridge - $50,000 for park amentities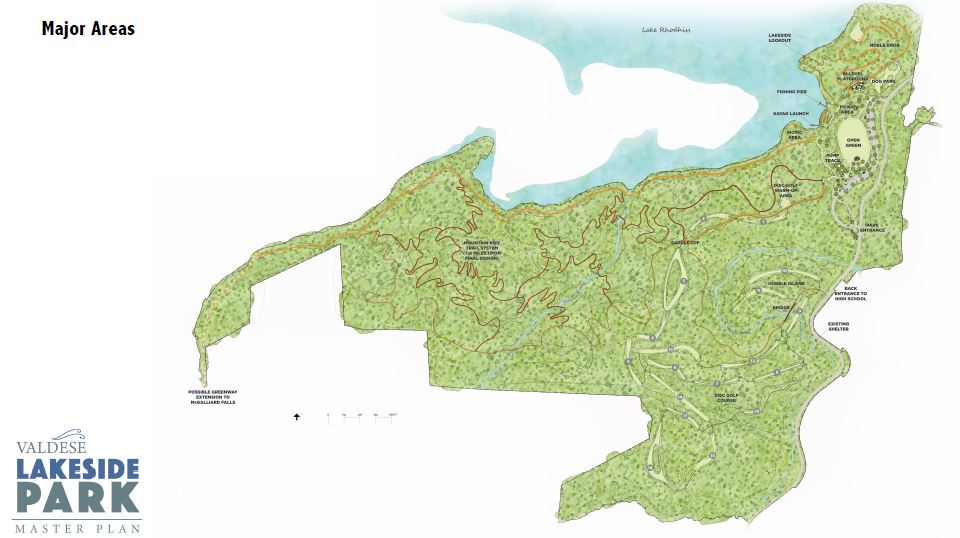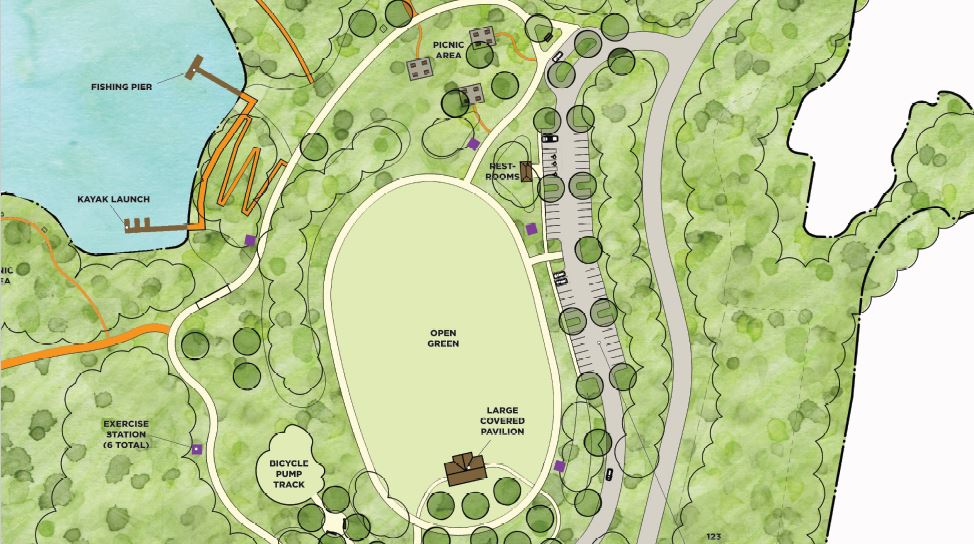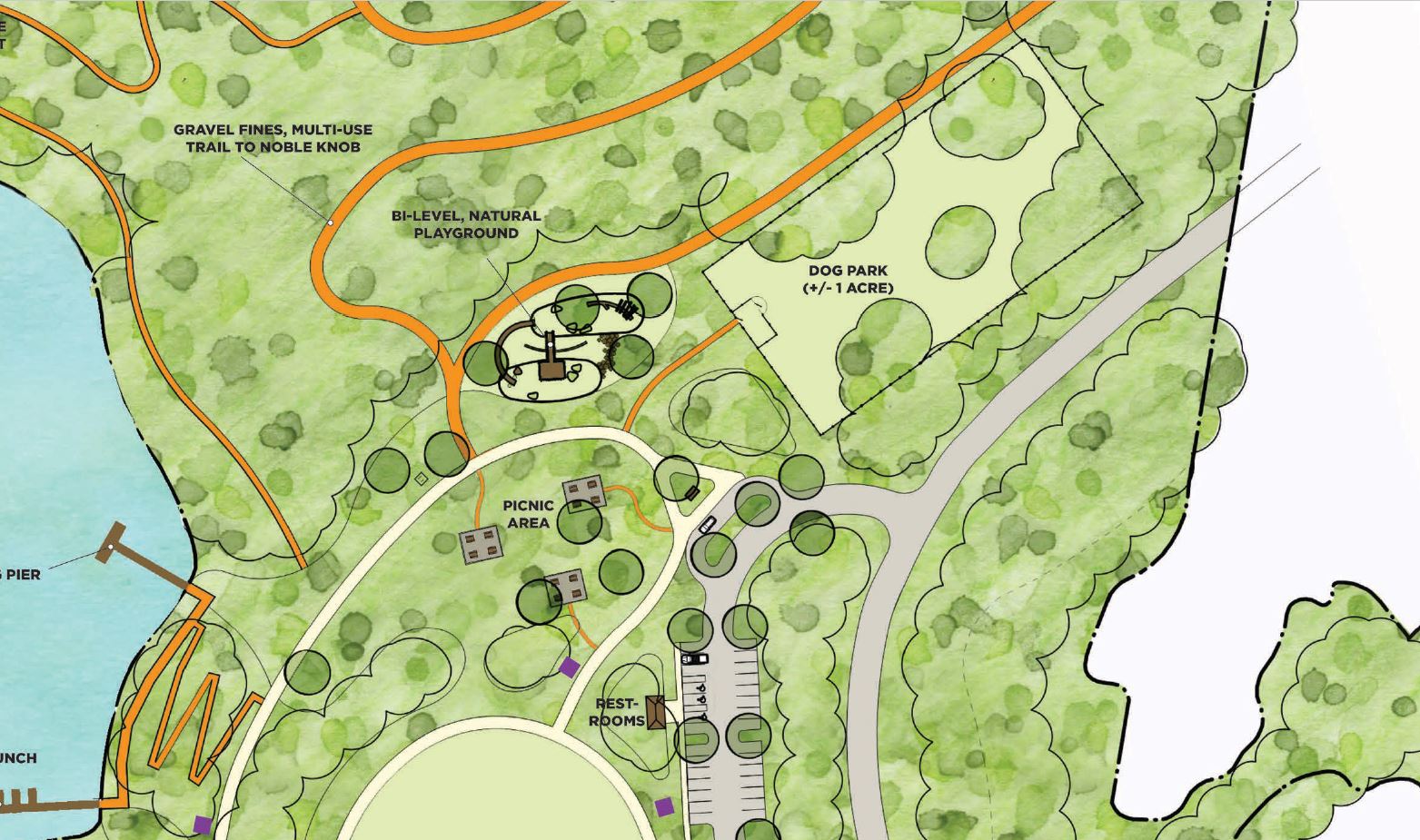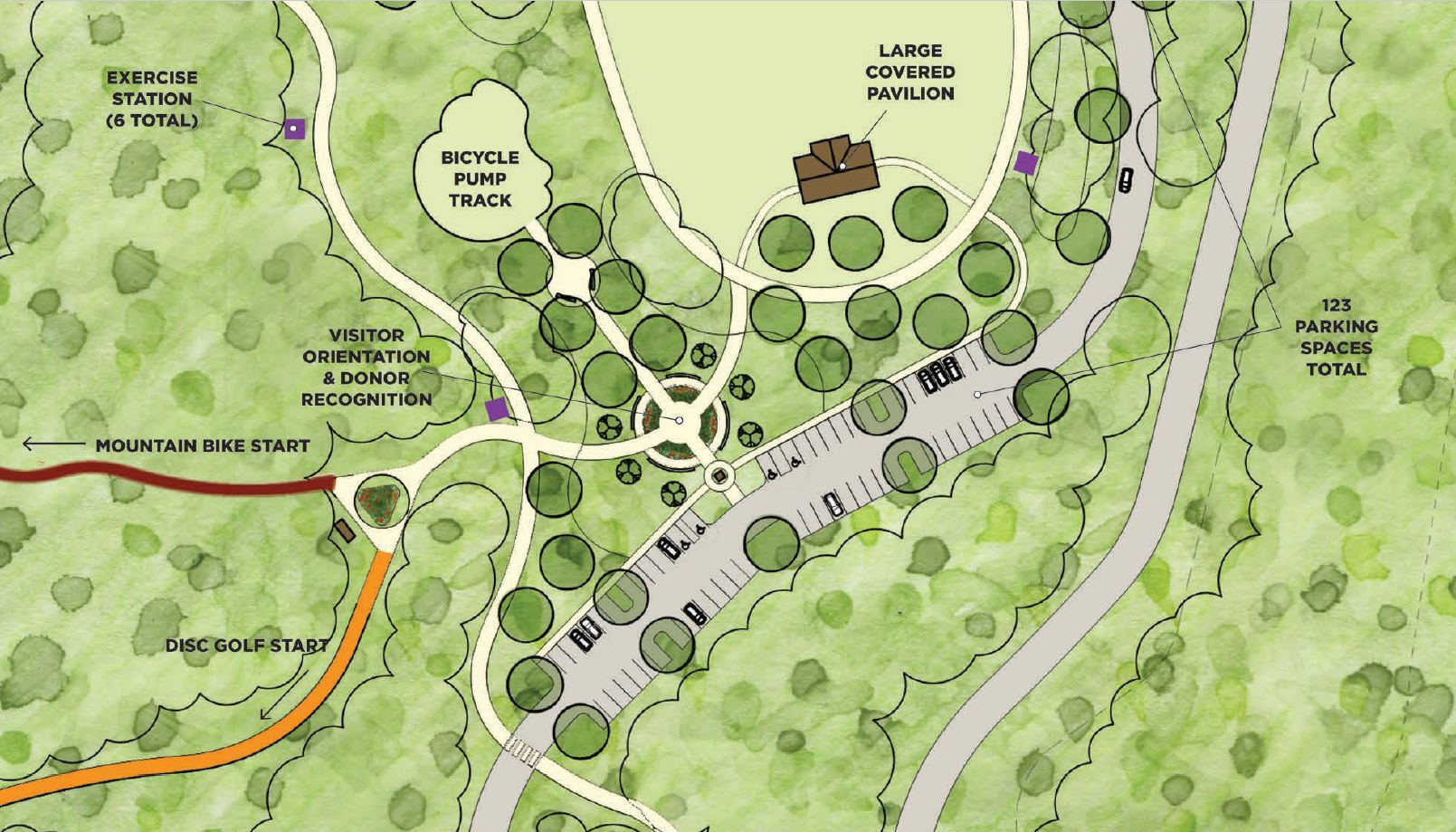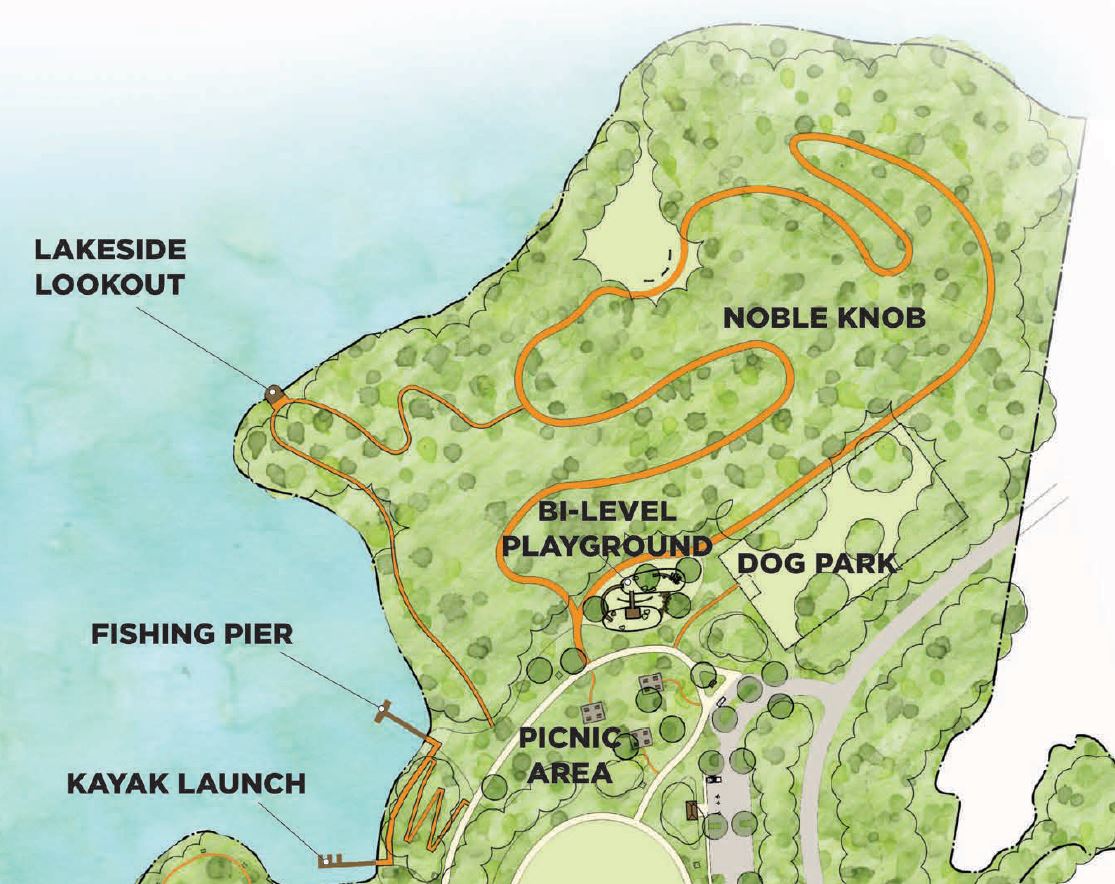 Want to learn more about what parks can do for our community? Check these out:
Town of Valdese City Manager Presentation- Financial Review of Lakeside Park
Blue Ridge Now- DOT economic impact of NC Greenways
Evaluating the Economic Impact of Shared Use Paths in NC- NCDOT, NCSU, ALTA Planning & Design