The Rock School Arts Foundation mission is to offer new and enriching exhibitions, programs, and art education for adults and children; serve as a cultural destination for tourists and visitors; and act as a resource for our local art communities.
---
Contact Information
Galleries I & II, Studio 101 - 400 Main Street West
Monday through Friday 9-5pm Weekends by Appointment 
Contact the Rock School Arts Foundation Executive Director, Sharon Bowman
Phone: 828-838-9806 | Email: rsaf1893@gmail.com | Mailing: PO Box 837 Valdese NC 28690
---
The Rock School Arts Foundation will open its studio for a Free Glass Mosaic Demonstration Class. On Tuesday, February 11th, 6-8 PM. Dan Hoyle will be demonstrating Glass on Glass Mosaics. Studio is in the Old Rock School. Maximum number of attendees for this class is 25. Please email the foundation to reserve your place for this fun event.
---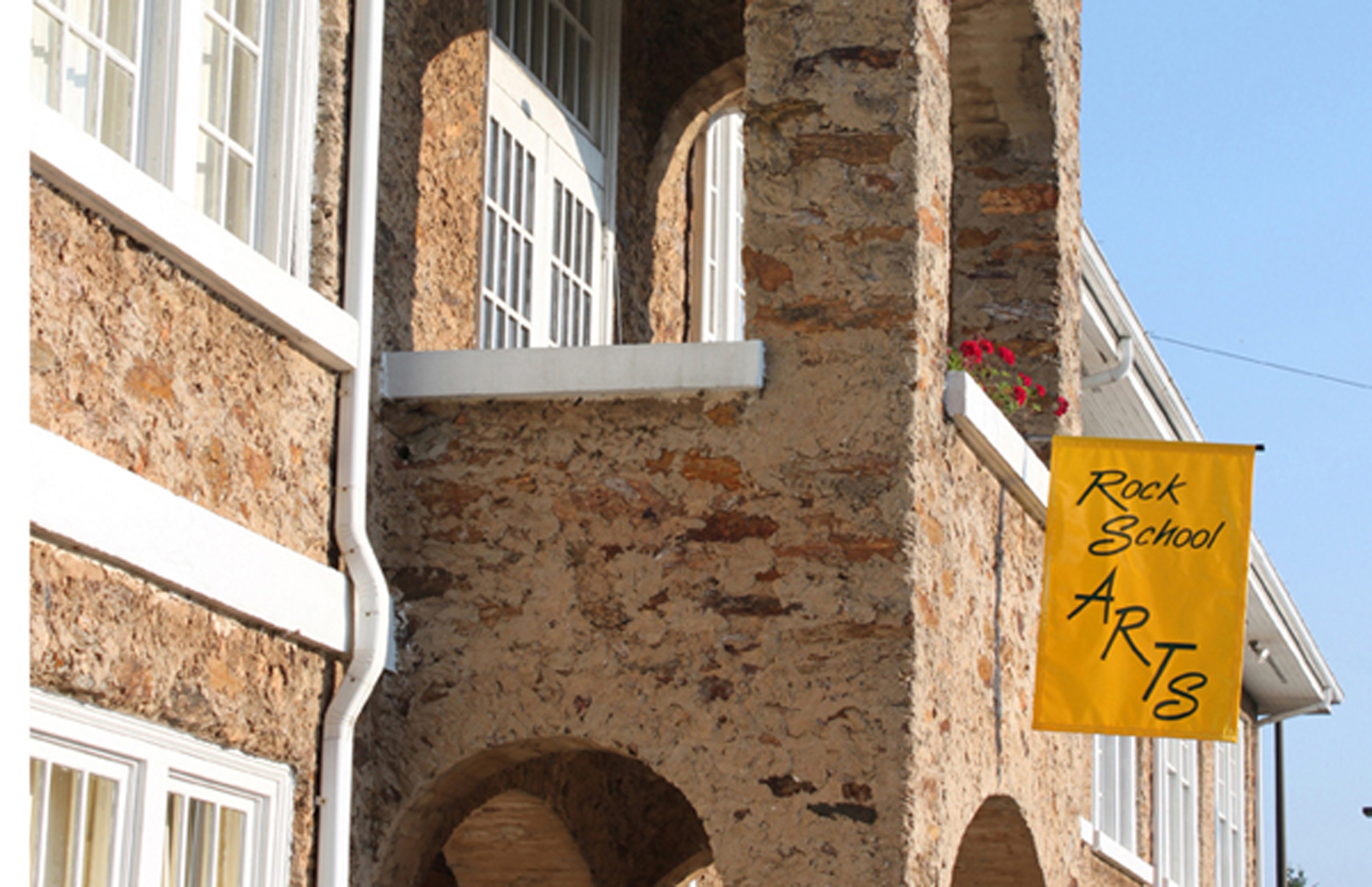 ---
2020 EXHIBIT GUIDE
---
January 19 – February 20: Derrick Chalfant / Multimedia
Reception: January 19, 2–4 pm
---
March 1 – April 2: David Harmon / Photography, Catawba Valley Community College, AFA Visual Art Students / Multimedia
Reception: March 1, 2–4 pm
---
April 27 – May 28: East Burke, Draughn High Schools | East Burke, Heritage, Liberty, Table Rock and Walter Johnson Middle Schools
Reception: April 28
---
June 14 – July 16: Sterling Lieski / Mixed Media, Brennen Lieski / Mixed Media
Reception: June 14, 2–4 pm
---
August 8 – September 11: Open Art Competition & People's Choice Award
---
September 27 – November 2: Clayton Joe Young / Photography, CVCC Photographic Technology Students
Reception: September 27, 2–4 pm
---
November 8 & 9: Holiday Art & Craft Show
---
November 22 – December 18: East Burke, Draughn High Schools, Jackie Deaton; Lucy Folger
Reception: November 22, 2–4 pm