Waldensian Festival Friday Night: Darrell Harwood
Aug. 13, 2021, 6 p.m. - 8 p.m.
Who is Darrell Harwood? A hard working common man? A natural born entertainer? Darrell Harwood is both.
Darrell was born and raised in the small town of China Grove, North Carolina and was already working as an electrician before graduating South Rowan High School. As for "hard working," Darrell's drive and determination earned him a job with Carolina Products, Inc. where he quickly became Lead Production Manager. This same drive and determination carried over to his love of entertaining. He is considered by many to be a very talented and valued member of the community.
Darrell's life as a successful entertainer and singer is out shined only by his first love: being a husband and father. He married his wife Karen in 1996, and they share the joy of their two daughters, Tayler and Sarrah. Nothing is more important to Darrell than his family.
The "show biz bug" bit Darrell early. In the '70′s, his father played in a local band he called the "Cool Water Band" and had an entertainment company that booked local dates. Occasionally, Darrell would go out with his dad and get up and sing a couple of songs. Soon Darrell's performances created a buzz and people started booking him for private shows. He grew more comfortable performing, and bands began to approach him. A bittersweet twist of fate eventually brought Darrell to where he is today.
In late 2009, Darrell's brother-in-law was diagnosed with cancer. A benefit concert was arranged and Darrell performed at the show, along with his father and a few close friends. The overwhelming success of that concert proved what people had been saying all along: Darrell Harwood is a natural born entertainer. After this single benefit concert, it became evident that Darrell was meant to perform. He immediately began to form his band and start rehearsals.
Darrell took his father's "Cool Water Band" name and recruited players with decades of experience and personal ties. These talented performers support the fast-paced, high-energy style that has earned Darrell the reputation of powerhouse performer. Also know as the "CWB" band, this close – knit family of musicians are not only great players, but great friends. Their support resulted in Darrell's first CD of five original songs written by Darrell and several band members.
True to his roots, Darrell always makes an effort to give back to the community through his music. Since that first benefit show for his brother-in-law, Darrell has played several shows every year for charitable benefits. Some shows are for people with special needs and some are for organizations. Darrell has committed to performing every year at Relay for Life and Main Street Missions Food Bank concerts.
So, who is Darrell Harwood? He is your average everyday working man who happens to be an extremely talented singer and high energy entertainer. His personal work ethic and integrity spill over into his music, allowing him to connect with his fans in a very special way. His magnetic personality and easy going ways draw people into his performances.
Check out Darrell in person and become a part of the experience – and a new friend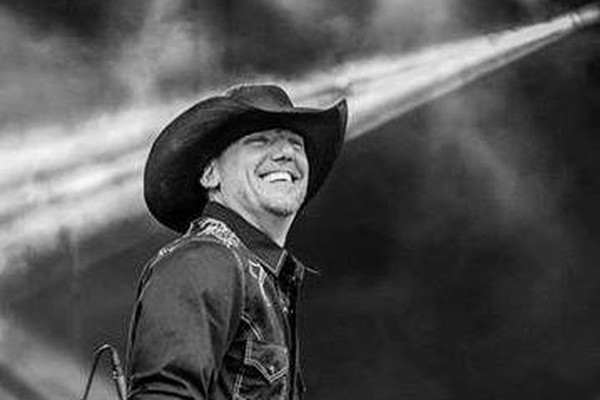 Location
Downtown Valdese
100 Main Street West
Valdese, NC - North Carolina 28690
---
Contact Information
---
Other Times