Old Colony Players - Auditions Jesus Christ Superstar
Jan. 27, 2019, 6:30 p.m.
Auditions for Old Colony Players production of Andrew Lloyd Webber and Tim RIce's masterpiece, "Jesus Christ Superstar".
PLEASE READ ALL THE INFORMATION IN THIS NOTICE FOR CLARIFICATION.
Show Dates: April 5, 6, 7, 12, 13, 14. 17, 19 and 20, 2019
to be performed at the Fred B. Cranford Amphitheatre
(auditions and the majority of rehearsals will take place at the Old Rock School in Valdese)
Possible Call backs will be on Tuesday January 29.
We are primarily looking for 25-40 actors, singers and dancers who are 13 years old and older, although we are open to the idea of younger performers who have the drive and passion to be part of this experience.
We are also looking for people who want to be part of the production team for the show- working with lights, sound, costuming and backstage support. If you are interested in one of these roles, please come and join us at auditions so we can have your contact information and meet you face to face.

What to expect at auditions:
Since "Jesus Christ Superstar" is rock opera, all auditionees will be expected to participate in both a vocal audition and a dance audition. We recognize that some people will be stronger in one aspect than another. Go with your strength. "Act" your song. Dance your vocal performance. Try your hardest to get the choreography, but if you can't get all the steps, then show us your heart! We really don't expect perfection. We do crave passion.

Vocal Audition- Please bring a prepared piece to sing - Sheet music is encouraged. No prerecorded music will be accepted. An accompanist will be provided. We want to give everyone a chance to be heard, so be prepared to cut your musical selection to 32 bars depending on the turnout on the night of auditions.
Breaking with the typical musical theatre audition standards- and recognizing that JCS has such a unique style and sound - you are ENCOURAGED to sing something from the show. If you have a certain part in mind, please GO FOR IT and show us what you have!
Other pieces of a similar style or just something you feel comfortable singing is fine, as well. Just be prepared to show us your best self!

Movement Audition- come in clothes that you can move in and wear closed toed shoes. Bare feet and sandals will not be allowed. You will be taught a dance combination at auditions and will audition in groups. There will be extensive choreography in this show, but do NOT fear. If you do not consider yourself a "dancer", there are many parts that are not as dance heavy.

Rehearsal Schedules- Rehearsals will be determined on the availability of cast members. Please bring your own personal calendar and any conflicts you may have throughout February and March. We will ask you to fill out a conflict calendar at auditions so we can accommodate to people's schedules as much as possible. Please look at the show dates and make sure your calendar is clear for those dates. All actors must be available for all shows unless there are extenuating circumstances that can not be avoided.

Finally- be yourself!
Have fun!
Come join us for the adventure!
We look forward to meeting you!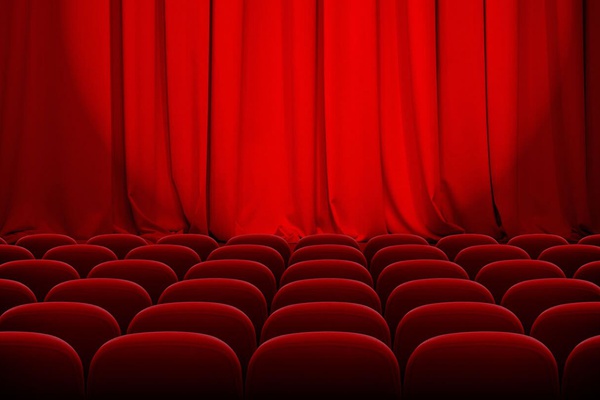 Location
Old Rock School
400 Main Street West
Valdese, NC 28690
---
Contact Information
---
Other Times