Election Day
Nov. 2, 2021, 6:30 a.m. - 7:30 p.m.
2021 Municipal Elections
North Carolina has more than 550 cities, towns, and villages – also known as municipalities. Municipalities are local governments, which control local tax rates and make decisions about development, policing, trash service, and other issues that affect voters' daily lives.
Most municipalities in North Carolina conduct elections in odd-numbered years, including 2021. This is when voters choose who will represent them in local government offices, such as mayor and councilperson. Some municipalities may also conduct property tax or other referenda.
In 2021, there are two municipal election dates in North Carolina:
Tuesday, Oct. 5, 2021
Tuesday, Nov. 2, 2021
The voter registration deadline is 25 days before Election Day. Find out how to register.
Are the 2021 Municipal Elections Postponed?
Most elections will occur as scheduled, but about 35 municipalities must delay elections until 2022 to revise electoral districts based on new population numbers from the 2020 U.S. Census. For details, visit our press release,
Elections Postponed in Several North Carolina Municipalities.
Find Election Dates, Early and By-Mail Voting Options
Not all municipalities offer in-person early voting and absentee-by-mail voting. Find the election dates and options available at the
2021 Municipal Voter Tool.
Election Day Voting: On this day, registered voters in North Carolina may vote at their assigned polling place. This is different than early voting, where eligible individuals may cast a ballot at any early voting site in their county. Polling places will be open from 6:30 a.m. to 7:30 p.m: Any voter in line at their assigned polling place at 7:30 p.m. will be able to vote. The busiest times tend to be early in the morning and just before the polls close. Avoid longer lines by voting at off-peak times. Unsure if you are registered? Find out if you are registered to vote by entering your information into the Voter Search.
Find Your Election Day Polling Place: Enter your information into the Voter Search, or search using your address with the Polling Place Search. The State Board asks that all voters respect the right of others to participate in the election. Intimidating any voter is a crime. Voters who feel harassed or intimidated should notify an election official immediately.
Find Your Sample Ballot: Registered voters may enter their information into the Voter Search to view their sample ballot. Please note, you must enter your voter information as there are about 2,000 different ballot styles across the state. Note: Sample ballots for each election are only available through the search tool once finalized.
COVID-19 Safeguards: Significant precautions will be made to protect voters and election officials against the transmission of coronavirus. These include enforcing social distancing, erecting barriers between election workers and voters at check-in tables, and more. For more information, please visit Voting and Coronavirus.
Voting Equipment: To see what your county uses for one-stop early voting, go to the Voting Equipment page, and see the map for "Election Day Voting Equipment, by County."
Voter Assistance and Curbside Voting
Any voter who qualifies for assistance may ask for help at their polling place. N.C.G.S. § 163-166.8. To find more information, visit Help for Voters with Disabilities. Curbside voting is available for eligible individuals. For more information, see Curbside Voting.
**Information taken from https://www.ncsbe.gov/voting/upcoming-election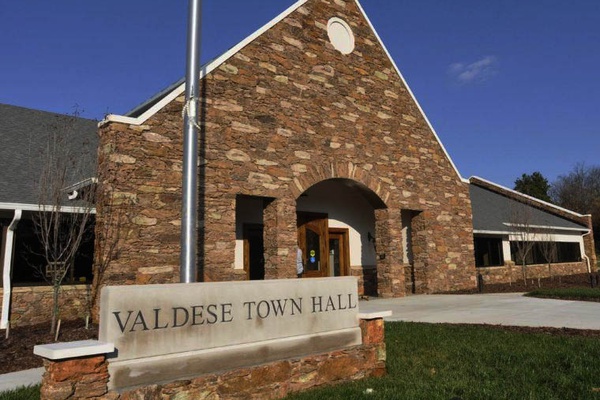 Location
Valdese Town Hall
102 Massel Ave SW
Valdese, NC - North Carolina 28690
---
Contact Information
---
Other Times