Concerts at the Rock: Lonesome River Band
Oct. 9, 2021, 7:30 p.m.
Since its formation 37 years ago, the award-winning Lonesome River Band continues its reputation as one of the most respected names in Bluegrass music. Whether performing on the famous stage of the Grand Ole Opry or headlining major concert events & festivals, their loyal fans continue to support one of the most loved and most influential acts of our time.
Lonesome River Band's vocal and instrumental talents seamlessly come together as they perform their trademark sound that fans continue to embrace. The outstanding lead vocals and harmony by acclaimed singer-songwriter Brandon Rickman (guitar) and the 2017 IBMA Momentum Award Vocalist of the Year Jesse Smathers (mandolin) are pure magic and put over the top by the exceptional instrumentals of fiddle extraordinaire Mike Hartgrove, top-tier bassist Barry Reed; and five-time IBMA Banjo Player of the Year and Virginia Country Music Hall of Famer Sammy Shelor.
The Old Rock School in Valdese, North Carolina has become well-known throughout the nation for its outstanding bluegrass concerts. The 500 seat auditorium is the perfect place to hear all of your favorites. All of us at the Old Rock School are very excited about the 2020-2021 season featuring bands that have never performed at the Rock before, mixed with classic favorites. The handicap entrance is located at the side of the building (elevator).
Individual tickets will go on sale August 1, 2020.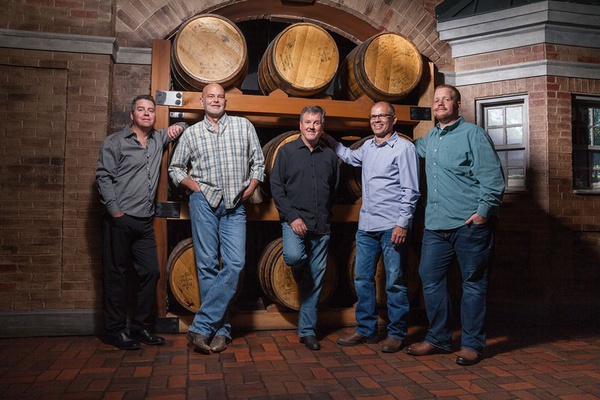 Location
Old Rock School
400 Main Street West
Valdese, NC 28690
---
Contact Information
---
Other Times