Concerts at the Rock: Doyle Lawson & Quicksilver
Nov. 6, 2021, 7:30 p.m.
With almost 40 albums to their credit, Doyle Lawson & Quicksilver have multiple Grammy, Dove, ICM, IBMA and SPBGMA Award nominations, and are seven-time winners of IBMA's Vocal Group of the Year Award. Doyle Lawson & Quicksilver are the reigning Inspirational Country Music Association Vocal Group of the Year, crowned in October at Nashville's Schermerhorn Symphony Center, on the heels of Lawson's induction into the International Bluegrass Music Hall of Fame at the Ryman Auditorium on September 27, 2012.
Doyle Lawson & Quicksilver also appeared with Rock and Roll Hall of Famer Paul Simon on the 12-time Grammy winner Simon's 2011 album release "So Beautiful or So What." DLQ also appeared on the acclaimed "Mark Twain: Words and Music" with such heavy-hitters as Jimmy Buffet, Clint Eastwood, Sheryl Crow, Brad Paisley, and Emmylou Harris.
Legendary in the Bluegrass genre and called a "mandolin virtuoso" with "perfectly silken harmony" by The New York Times, Doyle Lawson also broke new ground in 2011 with a benchmark Children's Hospital and Arena Tour, the first tour of its kind in any genre, combining National Anthem performances at major sporting arenas with performances for boys and girls at Children's Hospitals in the same cities or regions. The Tour combines helping hospitalized children with inspiring national patriotism, and Doyle Lawson & Quicksilver performed for nearly 108,000 people during six games in 2011 (not including live broadcast audiences for the NBA and NCAA games), as well as for children, families, and staff at four children's hospitals. DLQ sang their first NASCAR Anthem in 2012, kicking off Sprint All-Star Weekend at Charlotte Motor Speedway, NASCAR's second largest track with 165,000 screaming fans, as they performed the National Anthem for NASCAR's N.C. Education Lottery 200 on May 2012, with other superstars on hand for the weekend including Blake Shelton and Tim McGraw. Pretty impressive numbers and company from the little boy from Kingsport… who grew up to be a LEGEND.
The Old Rock School in Valdese, North Carolina has become well-known throughout the nation for its outstanding bluegrass concerts. The 500 seat auditorium is the perfect place to hear all of your favorites. All of us at the Old Rock School are very excited about the 2020-2021 season featuring bands that have never performed at the Rock before, mixed with classic favorites. The handicap entrance is located at the side of the building (elevator). Individual tickets will be available August 1, 2020.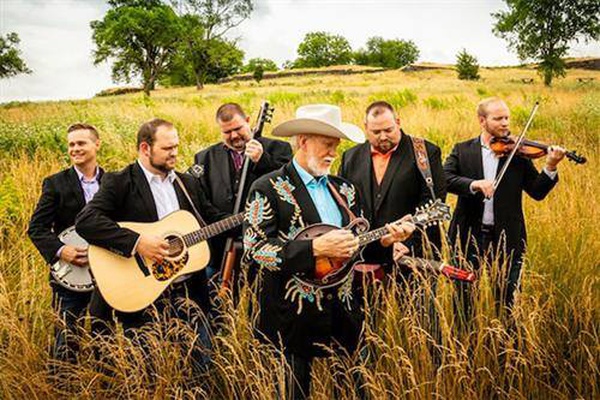 Get Tickets >
---
Location
Old Rock School
400 Main Street West
Valdese, NC 28690
---
Contact Information
---
Other Times