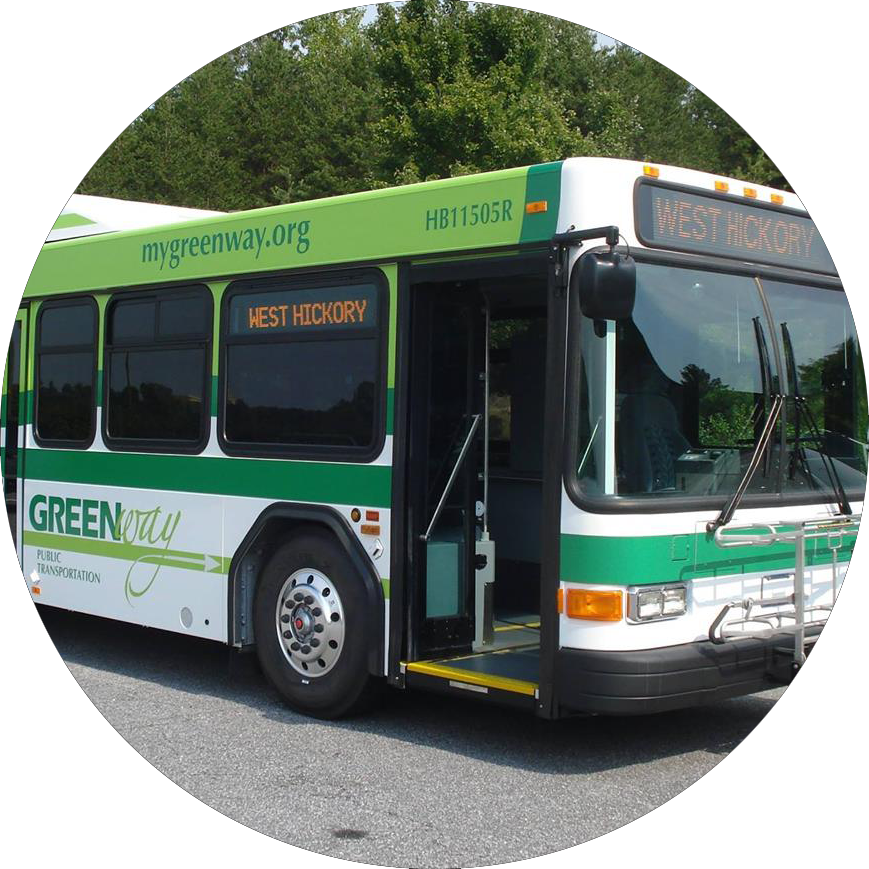 The Town of Valdese is excited to announce their financial support of the Greenway Public Transportation's newly established fixed bus routes that travel throughout the county.
With various stops in downtown Valdese, citizens can travel with ease between Rutherford College, Drexel, and Morganton. "We are excited to support the public transportation service in Valdese. The program will provide a service to our citizens offering convenient access to health care services, community events, shopping, and dining," states Town Manager, Seth Eckard.
After numerous meetings, planning sessions and input from individuals throughout the county, the routes were designed to maximize public use. With major stops in Valdese at the Old Rock School, Valdese Public Library/Recreation Center, Valdese Public Housing and near the intersection of Carolina & Main Street, public transportation is available to our citizens with travel needs to downtown as well as throughout the Burke County. Careful evaluation has made the fixed stops convenient to the Valdese public. Citizens are encouraged to visit mygreenway.org for all the details regarding this new amenity in Valdese. The fare is free for new deviated fixed routes in Burke County, from October 1, 2018 - March 31, 2019.
In addition to the Town of Valdese, the flex service is funded by Appalachian Regional Commission, Blue Cross and Blue Shield of North Carolina Foundation, Burke County United Way, Burke Women's Fund, Carolinas HealthCare System Blue Ridge, Community Foundation of Burke County, Community Foundation of Western North Carolina, Kate B. Reynolds Charitable Trust, Western Piedmont Foundation, Burke County, City of Morganton, Town of Drexel, Town of Rutherford College and private individuals.
Find out how to ride here | Check Out Routes Here | Follow Greenway On Facebook Here