2017: May 19th through September 29th
Wednesdays 9am to Noon & Fridays 11am to 4pm
Located on Faet Street across from the Fire Department
Sell your goods at the Valdese Farmers Market - Vendor Application
Baked Goods - Corn - Cucumbers - Tomatoes - Apples - Plants - Potatoes - Jams - Okra - Beans
Mother's Little Helper: Founded by a 3rd generation herbalist specializing in natural cosmetics, home essentials, and remedies.
Highland's Family Farm: Meats are grown in the beautiful Appalachian foothills of NC. We offer Beef, Lamb, Pork, and Poultry.
Jesse's Farm & Produce: Wholesome, affordable produce. No artificial, chemical, or synthetic fertilizers, pesticide, or herbicides. Just good food at good prices.
Crowe Farms: Local produce - squash, new taters, cucumbers, heirloom tomatoes, corn, beets
HoofandPaw Farm: Goat Milk Soaps and Lotions has formed a new team to better serve our customers. The same great product made by the original artisan now joined with a marketing and distribution team for excellent customer service.
Alder Spring Herb Growers: Garden vegetable seasonings and herb blends for meats; fresh local herbs for all tastes!
Crow Bar Farm Foods & Gift Baskets: Gourmet: jams/jellies, dry mixes, dry rubs, and caramel corn. All of our items are produced in small artisan batches.
Waldensian Style Wines: "Wine to me is passion. It's family and friends. It's warmth of heart and generosity of spirit. Wine is art. It's culture. It's the essence of civilization and the art of living."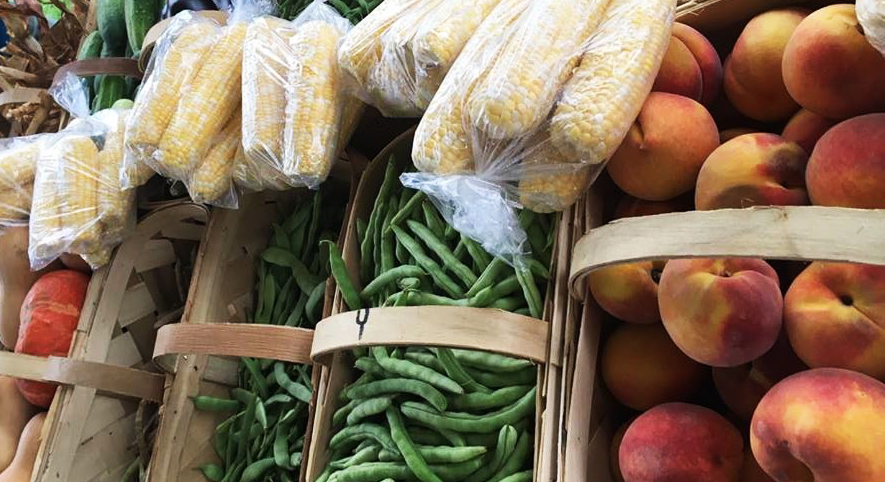 Upcoming Big Event

Valdese Christmas Parade
Community Alerts

The Town of Valdese invites you to enroll in CodeRED, our community notification system.