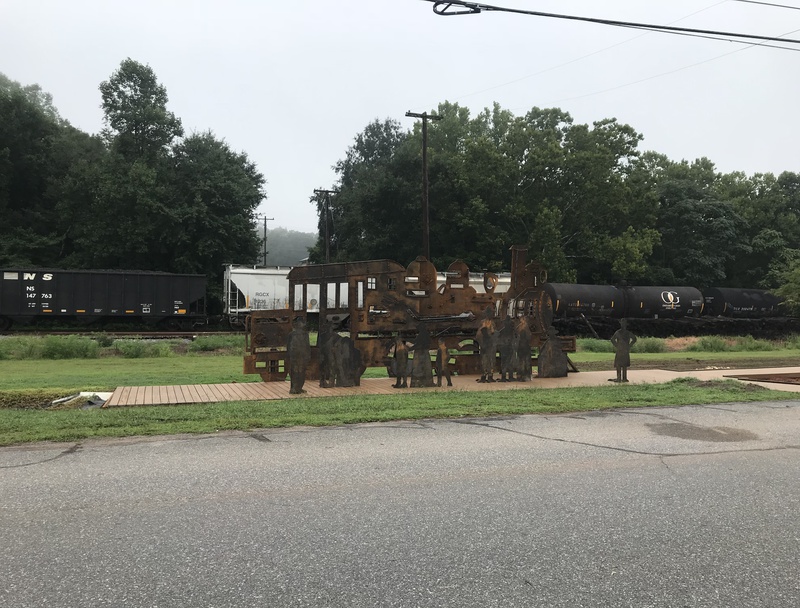 The Arrival
In honor of Valdese celebrating 125 years since their founding in 1893, the Valdese Public Arts Commission and the Town of Valdese have come together to create a commemorative art piece that will be located across from Valdese Town Hall on Massel Avenue. The art installation depicts the arrival of the original Waldensian settlers who came to Valdese on May 29th, 1893 as they departed the "No. 11" train at the Valdese Depot.
The installation was created by the artists of Oak Hill Iron & Wood of Morganton and was designed by local artist Greg Mastin. The project features a full scale train and silhouettes of original settlers made out of iron. Standing between twelve and fifteen feet tall and extending parallel to Massel Avenue for over thirty feet, the installation will honor those who founded Valdese. The original settlers will be listed on a bronze plaque which will be created by the Waldensian Heritage Museum. 
The train depot and boardwalk additions are set to be finished in the Fall of 2018. Be sure to stop by, snap a picture, and learn a little more about the heritage of our beloved town!