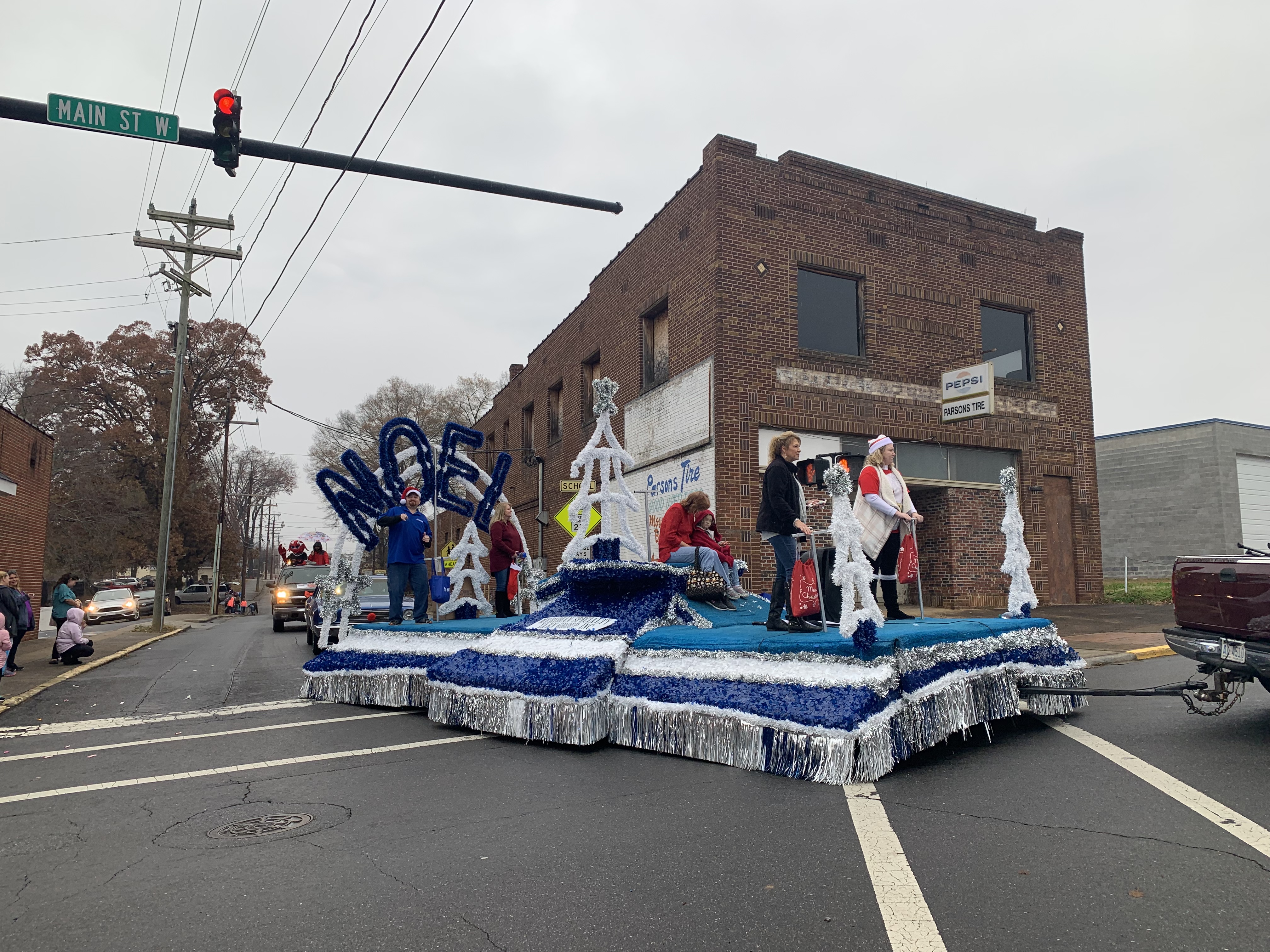 Located in the rolling foothills of western North Carolina, Valdese is far more than your average small town tucked into edge of the Blue Ridge Mountains. The Town of Valdese was founded on the rich traditions of 19th century Waldensian settlers and their historic journey from the hills of Italy to Burke County, NC.
Make Valdese your destination for a unique and educational family outing or bring your church, civic or social group to experience the Waldensian heritage as it is preserved by the Valdese community today. Stop in at the Valdese Tourism Department in the Old Rock School, Main Street, and Valdese for day-tripping information or a custom group tour itinerary. 
Whether your Valdese visit is a family stopover or a couple's weekend get-away, the Waldensian Heritage Winery, Waldensian Museum, the Trail of Faith, Old Rock School Art Galleries and the Piedmont and Western Railroad Club's model train museum are must-sees.
Shop downtown Valdese for antiques, jewelry, unique gifts and handmade crafts and consignments. Nature and recreational parks, the best in bluegrass, outdoor concerts, car shows and so much more are waiting for you in Valdese, NC, home of the renowned outdoor drama, "From This Day Forward."
Click here for our Historic Valdese brochure with Downtown Map
Lodging
Hotels: Quality Inn 828-437-0171, Hampton Inn 828-432-2000, Comfort Inn 828-430-4000
Bed & Breakfast Inns: The Inn at Glen Alpine 828-584-9264/888-441-5133, Robardajen Woods 828-584-3191
CONTACT INFORMATION
Telephone: 828-879-2129, 828-879-2126 or 888-VALDESE
Mailing: P.O. Box 339 Valdese NC 28690
| | | |
| --- | --- | --- |
| MORRISSA ANGI | DIRECTOR OF COMMUNITY AFFAIRS & TOURISM | |
| MADELEINE SHULL | ASSISTANT DIRECTOR COMMUNITY AFFAIRS & TOURISM | |
| ROBERT HEILMAN | OLD ROCK SCHOOL MAINTENANCE DIRECTOR | |
Upcoming Big Event

OCP presents: A Charlie Brown Christmas & Holiday Spectacular
Community Alerts

The Town of Valdese invites you to enroll in CodeRED, our community notification system.